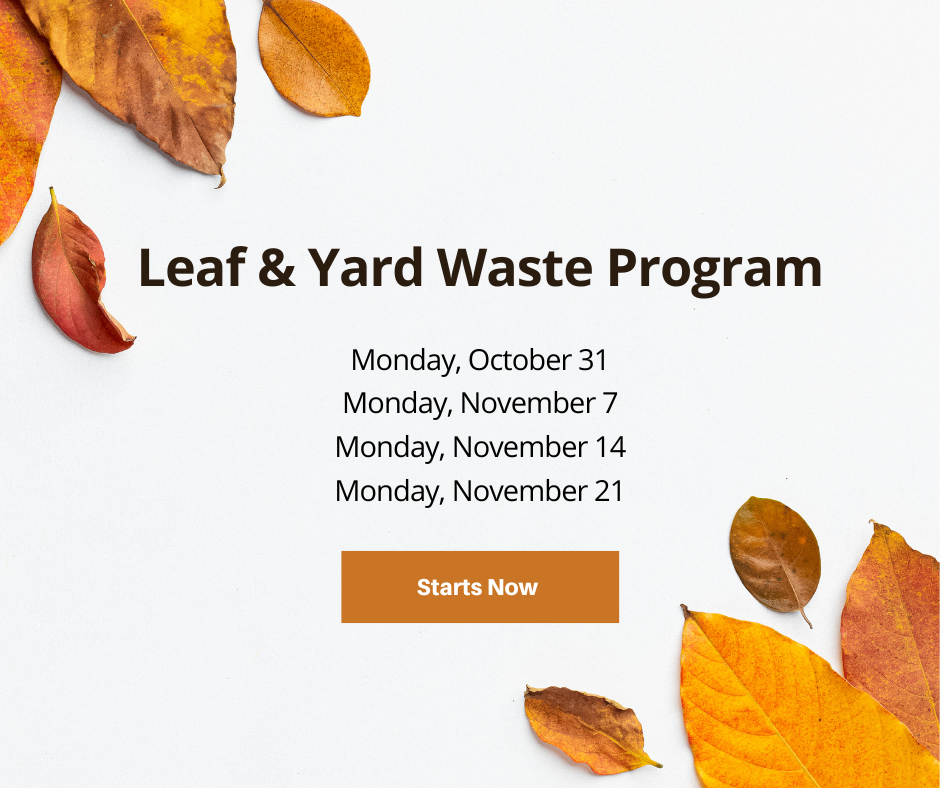 Please remember this coming Monday our Leaf & Yard Waste Program starts !
We will be picking up in built up areas of Central Elgin on the following dates:
Monday, October 31
Monday, November 7
Monday, November 14
Monday, November 21
For residents who do not live in built up areas of Central Elgin. You may take your leaves to St. Thomas Recycling (330 South Edgeware Road).
Please remember:
All leaves must be in biodegradable paper yard waste bags and on the curb by 7am (Plastic bags will not be accepted)
Limbs and branches must be bundled in lengths of 1 metre or less.
Download our FREE Recycle Coach app to keep in the loop with our collection programs!