The Municipality has a number of maps to help the public learn about the different features of the communities.
Wards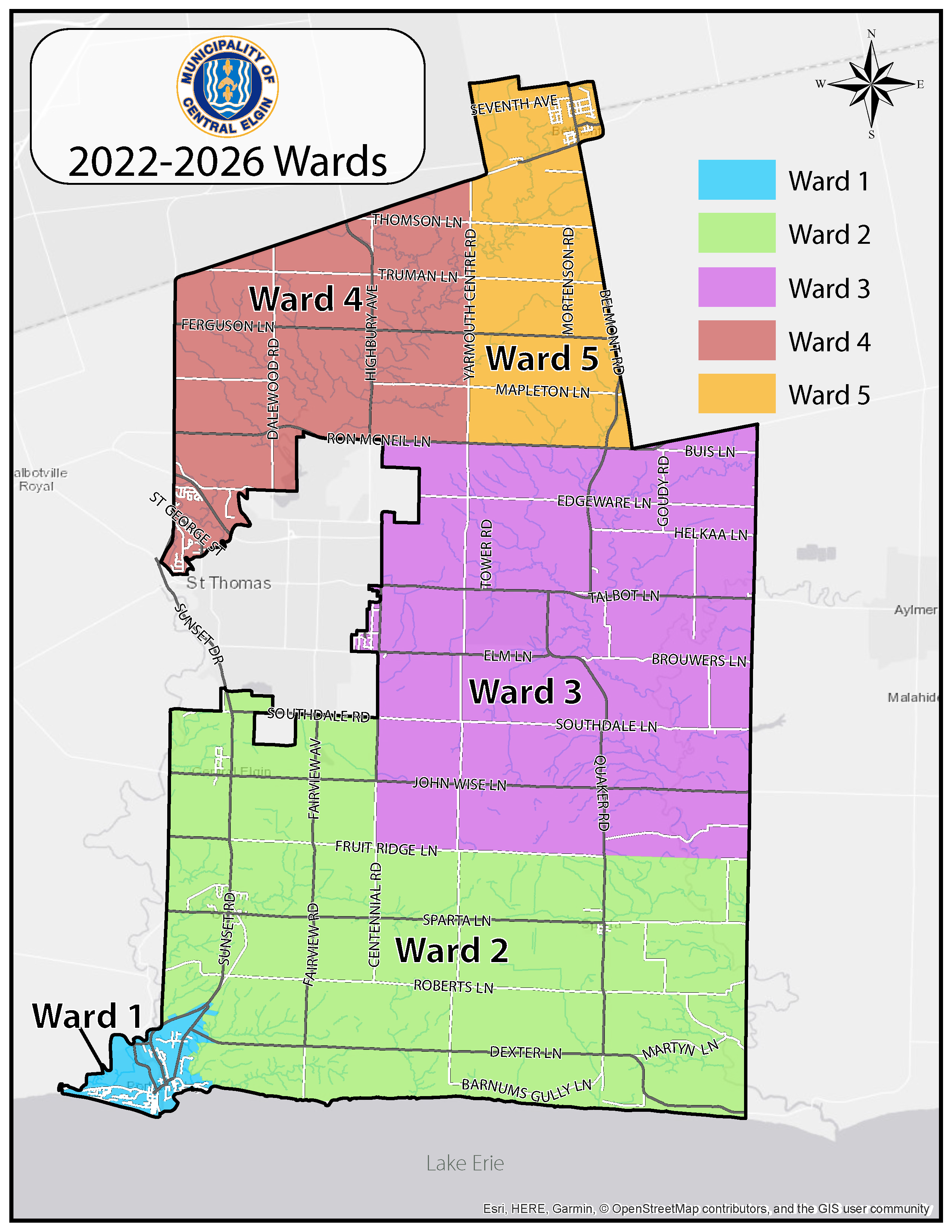 To see what ward you're in, search your address in the map below.
Interactive Map
The Municipality also offers an interactive map in which the public can search throughout Central Elgin for general property information.
Search the Interactive Map Here
Official Plan Maps
Municipal Wide Maps
Community Based Maps