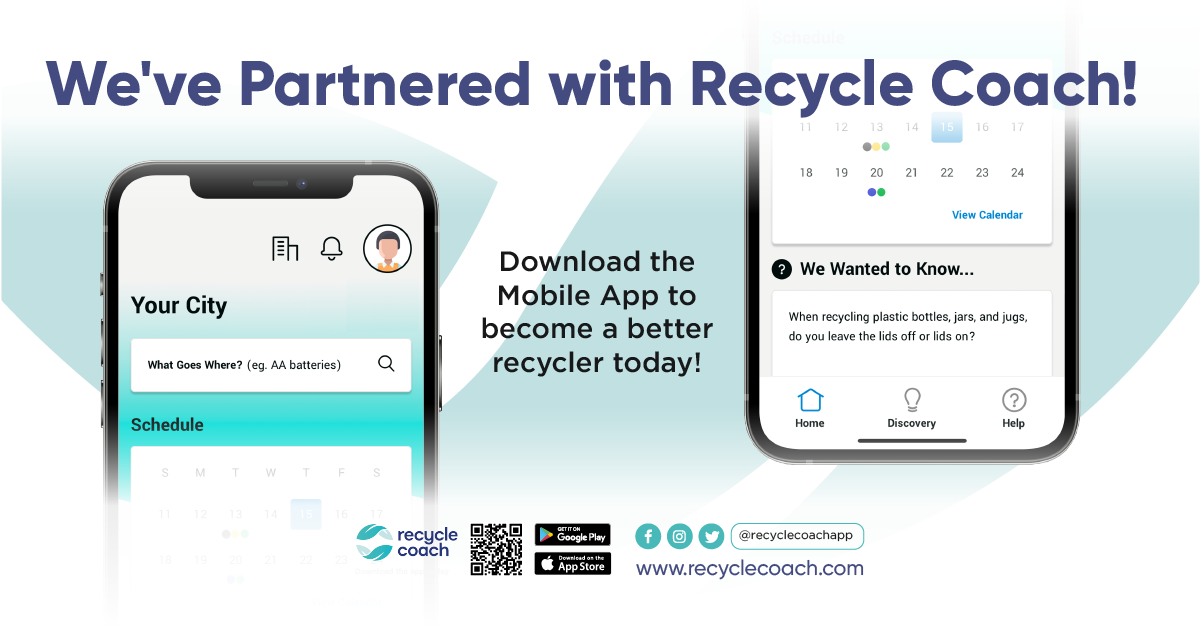 We're excited to announce that we've partnered with Recycle Coach!

Find information on garbage and recycling, what to dispose of, how to do it, when your collection day is, when our special programs like Leaf & Yard Waste and Christmas Tree Drop Off are going on and more!

Personalize your app with reminders to place items at the curb. Get hands-free help from Alexa & Google from Recycle Coach voice apps!

Download the FREE Recycle Coach app today!