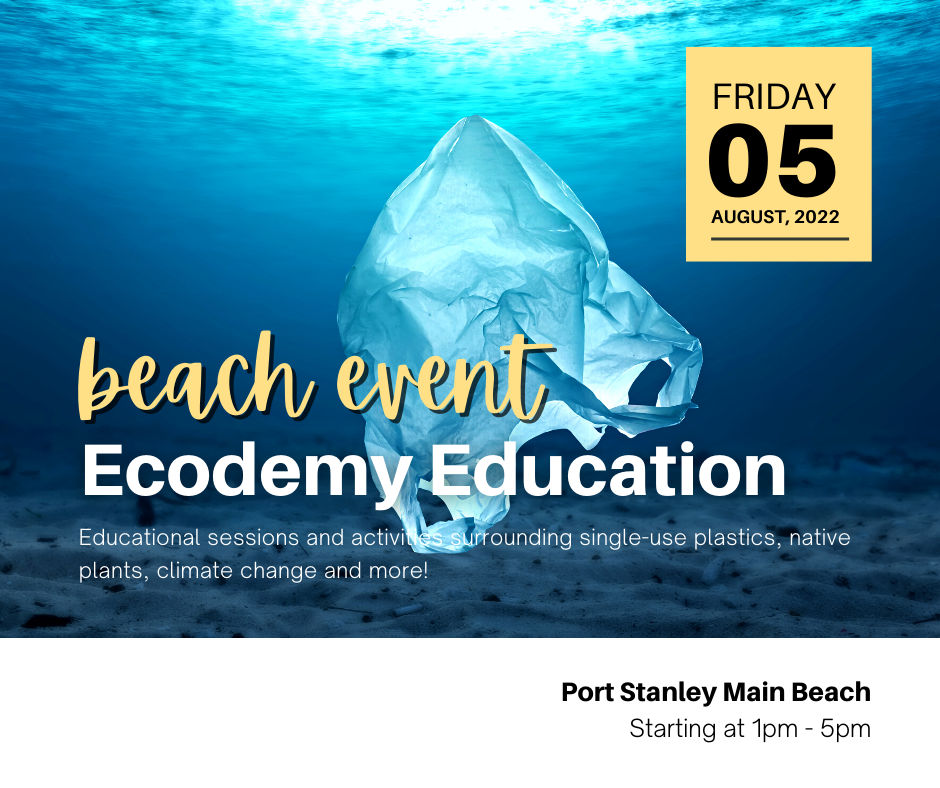 We are thrilled to announce that Ecodemy will be here with us Friday, August 5th from 1-5pm to host an environmental educational program/activities which will include the following:
Single-Use Plastics & Ontario Recycling
Microplastics
Water Conservation
Native Plants & Permaculture
Climate Change and more!
Ecodemy has partnered with many organizations throughout the years and had HUGE success in bringing the community together through educational and environmental awareness programs like this one!

When: Friday, August 5, 2022
Time: 1-5pm
Location: Port Stanley Main Beach
Admission: Free!
Kid Friendly: Absolutely!

Please grab some gloves and come out and join us!