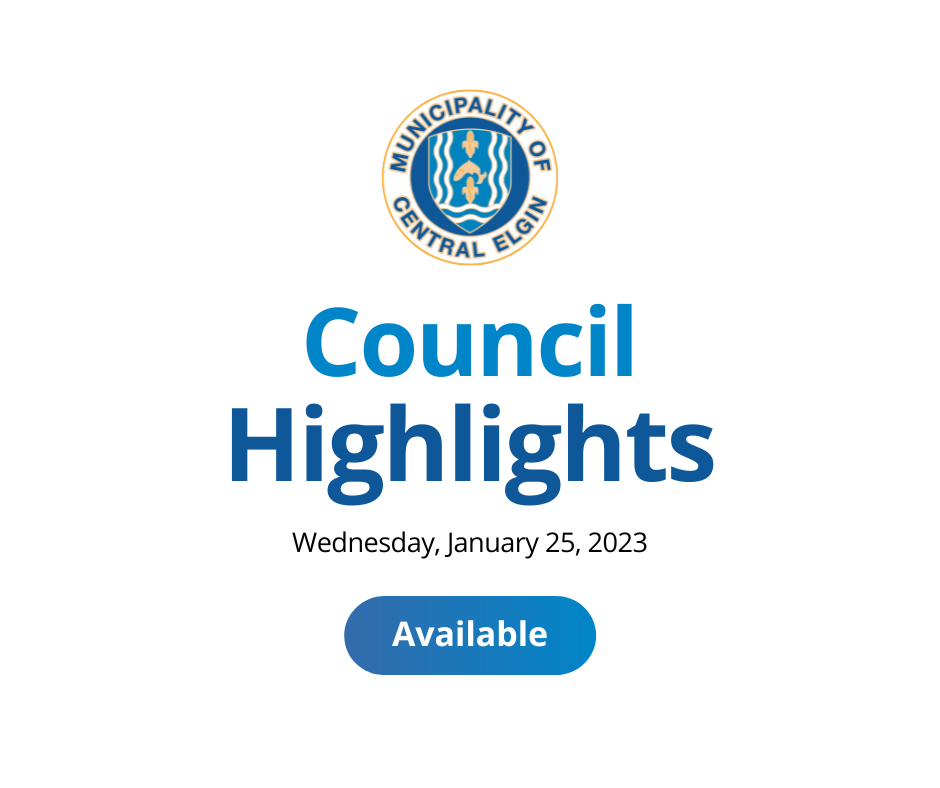 Posted on Thursday, January 26, 2023 02:19 PM
We've got the latest at what was discussed at last night's Council meeting!Please take a look at the Council Highlights from the January 25, 2023 meeting which covers:
Childcan Polar Bear Dip
Elgin County Drowning Prevention Coalition Charity Swim
Outdoor Vendor Permits (Beach Vendors)
Beach Volleyball Nets
Tim L. Dobbins Consulting Ltd. Enlisted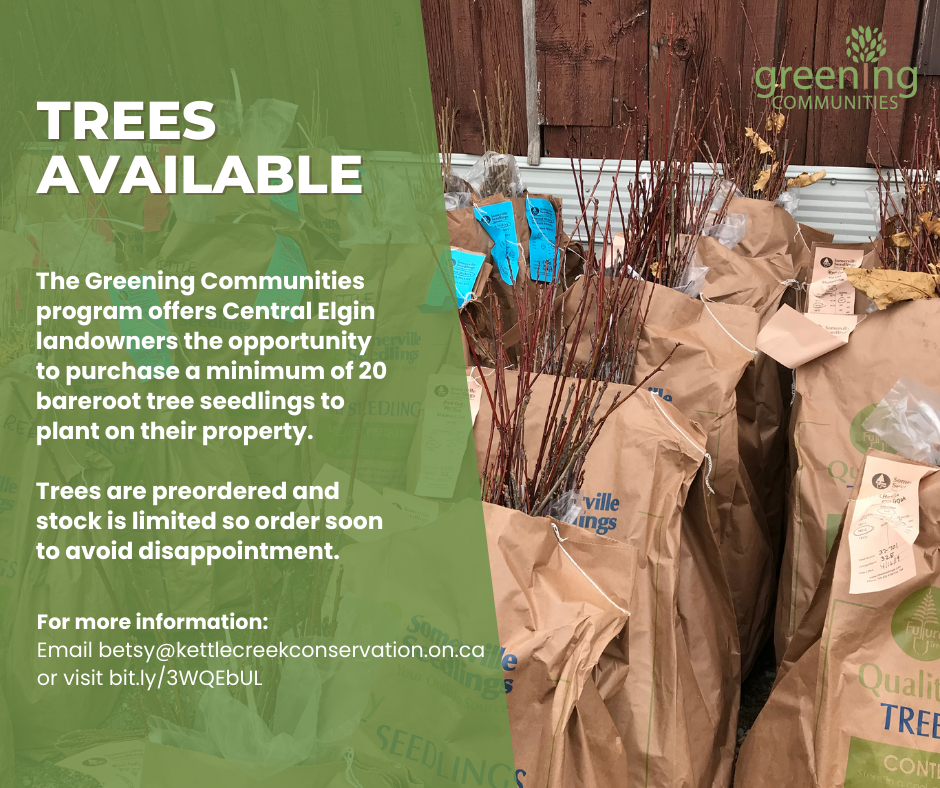 Posted on Tuesday, January 24, 2023 08:58 AM
Improve the health and beauty of your property by planting affordable native tree seedlings. Available species include:
White Spruce
Norway Spruce
White Pine
White Cedar
Red Maple
Sugar Maple
Red Oak
Tulip Tree
White Birch
Eastern Redbud
Red Osier Dogwood
Let's work together to create a greener municipality! Share your photos of your newly planted trees with us using #greeningcommunities #trees #nativeplants and tag Kettle Creek Conservation Authority!KCCA has preordered the trees, so although there is no...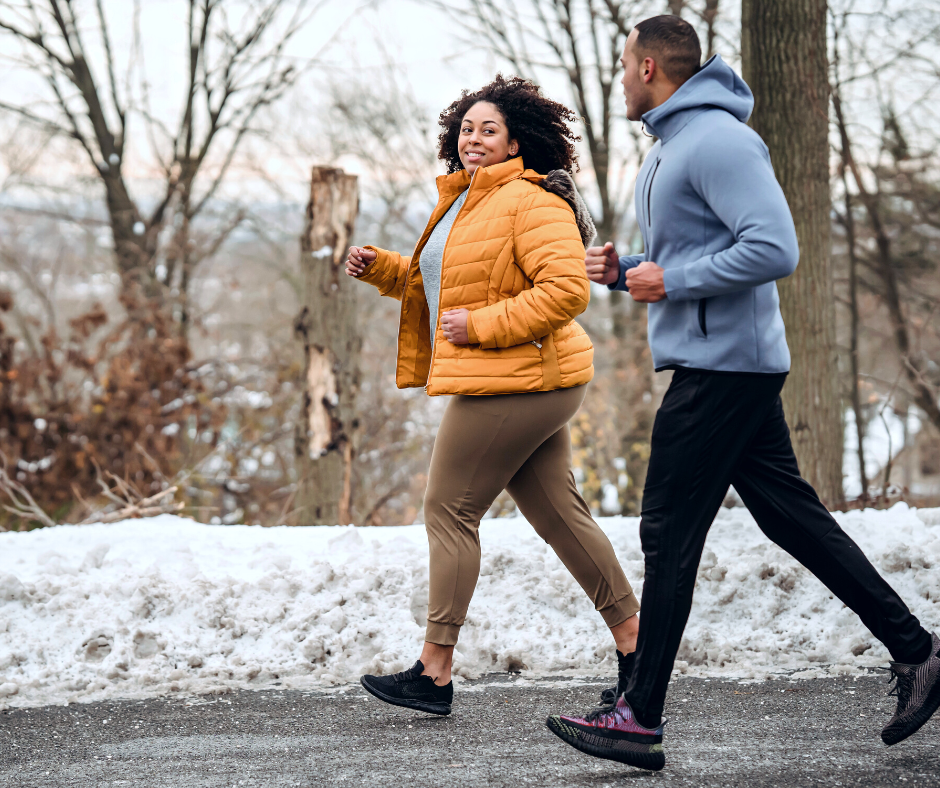 Posted on Thursday, January 19, 2023 03:22 PM
Winter may be here, but that doesn't mean you have to stay inside! Our dedicated roads crews are keeping our sidewalks in tip-top shape with a special blend of salt and sand. So, whether you're out for a morning stroll or running errands, you can feel confident on your feet! And if a storm brings more than 80mm of snow, our staff will also begin plowing the sidewalks too! So, grab your warm boots and hit the sidewalks with confidence!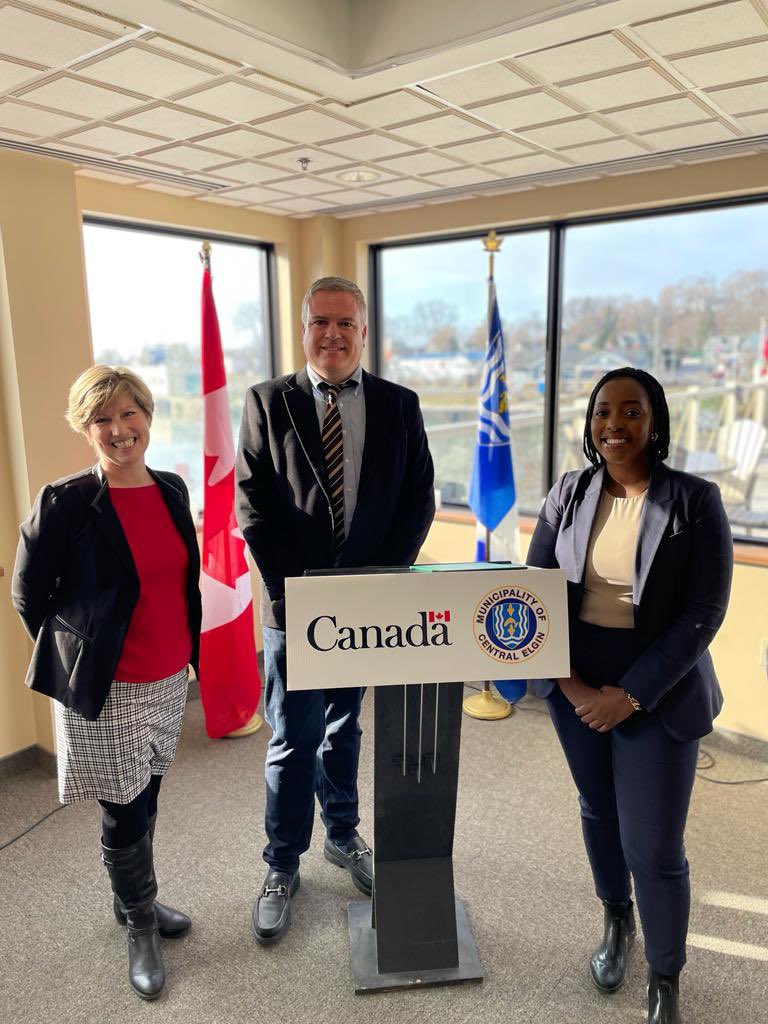 Posted on Monday, January 16, 2023 12:00 PM
Click here to visit the dedicated project page
The Government of Canada is investing to protect Port Stanley from storm surges
From: Infrastructure Canada
News release
Central Elgin, Ontario, January 16, 2023 - Today, Arielle Kayabaga, Member of Parliament for London West, and Andrew Sloan, Mayor of the Municipality of Central Elgin, announced $17 million in joint funding to better protect Port Stanley's shoreline areas from storm surges.
This investment will fund enhancements to...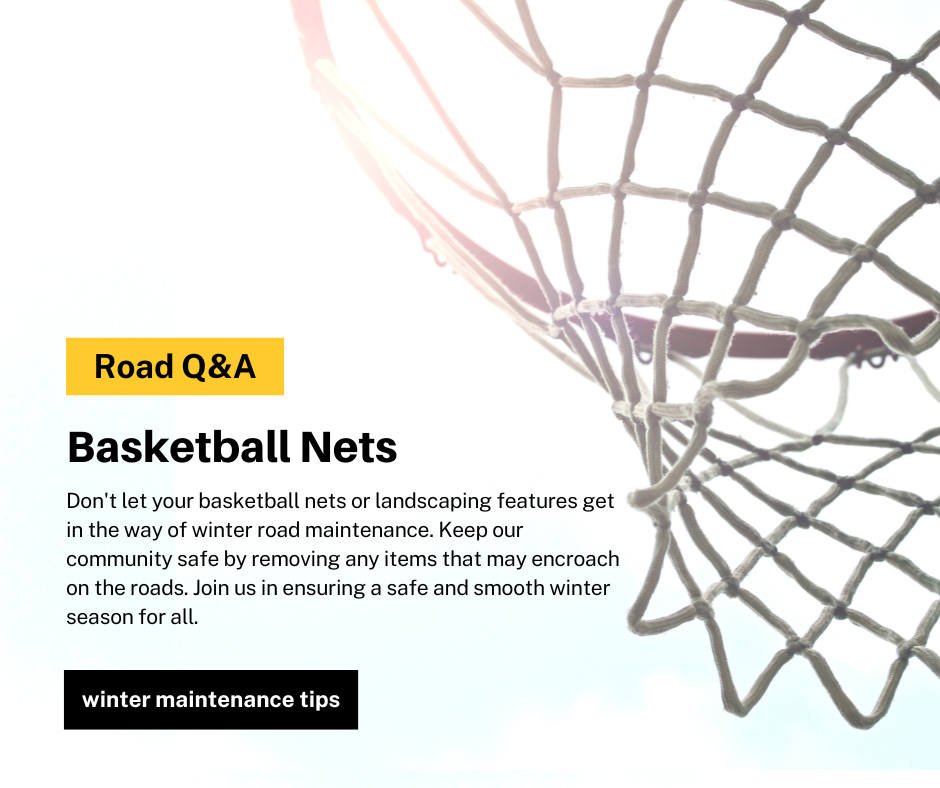 Posted on Friday, January 13, 2023 01:33 PM
Snow will eventually be coming and our road crews are working hard to keep our streets and sidewalks prepared!

Help us out by removing any #basketball nets or #landscaping features that may encroach on the roads. This way our trucks and plows can do their job safely and efficiently, without damaging your property or our equipment.

Let's work together to make sure everyone has a safe and smooth winter season!