Posted on Monday, March 20, 2023 09:01 AM
TAKE NOTICE that The Municipality of Central Elgin, St. Thomas, Ontario, Canada, hereby gives notice that an application has been made to the Minister of Transport, pursuant to the Canadian Navigable Waters Act for approval of the work described herein and its site and plans.
Pursuant to paragraph 7(2) of the said Act, the Municipality of Central Egin has deposited with the Minister of Transport, on the on-line Common Project Search Registry (http://cps.canada.ca/) under the NPP File Number...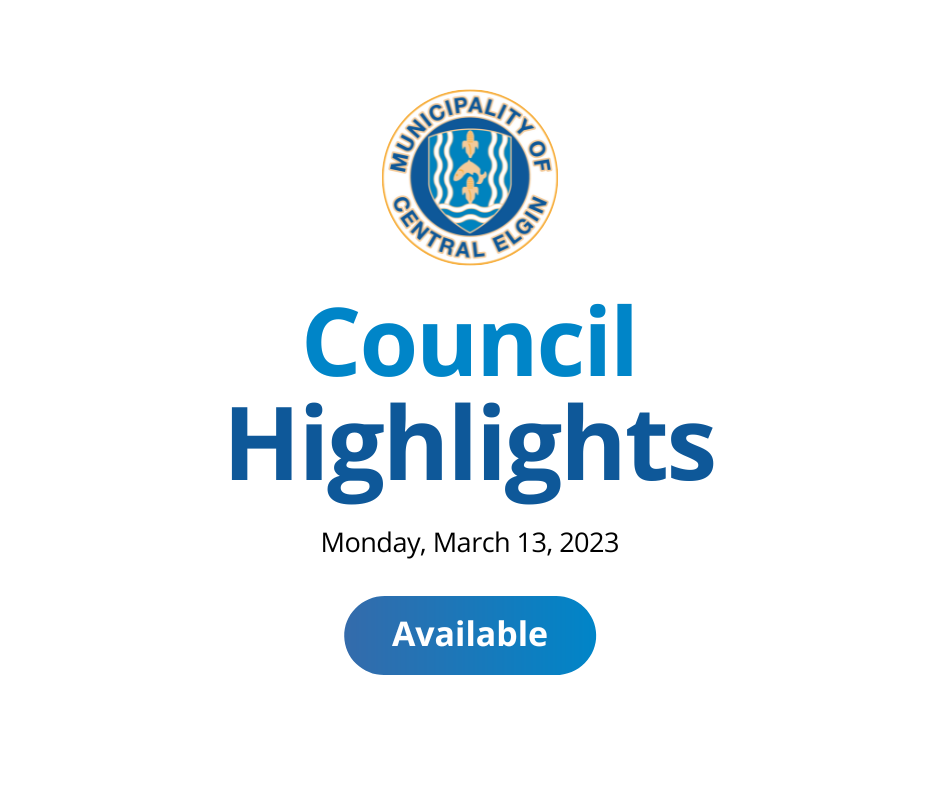 Posted on Wednesday, March 15, 2023 02:50 PM
Council Highlights Now Available!Please take a look at the Council Highlights from the March 13, 2023 meeting which covers:
Colours on the Beach Event Hosted by Bhavin Patel Event Approval
Spring Grand Opening Event at Canadale Nurseries Ltd Event Approval
Front Street Slope Stabilization Project Presentation
CAO Recruitment by Tim Dobbie
View Highlights HereView Agenda HereYoutube Video Here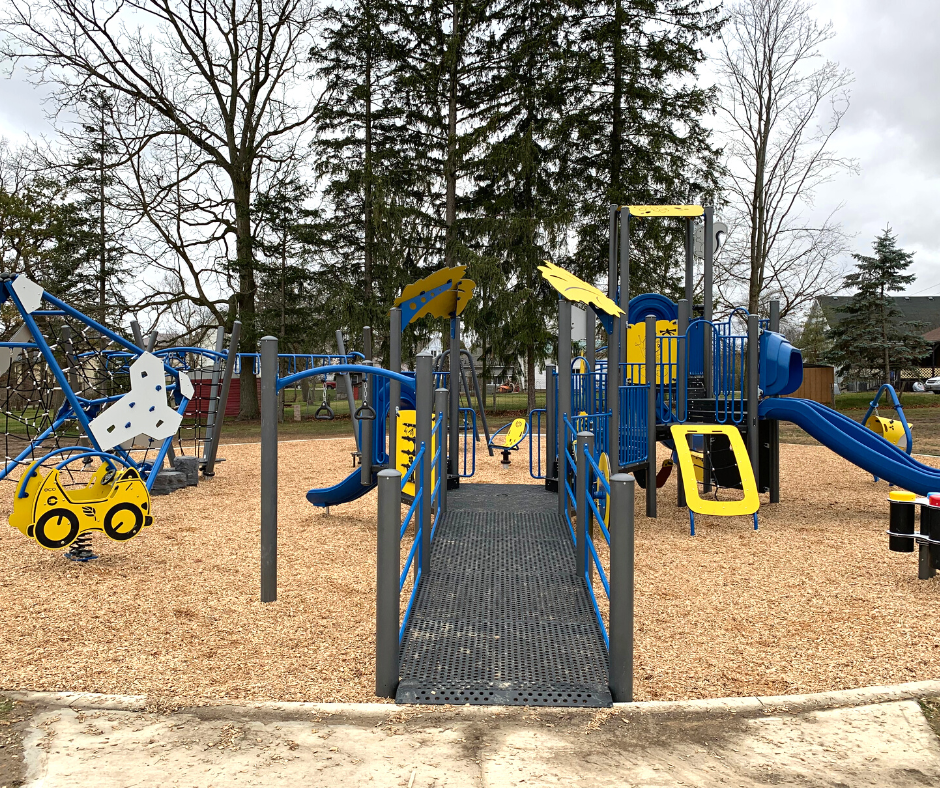 Posted on Monday, March 13, 2023 02:09 PM
The Union Street Park redevelopment project in Belmont, received a total investment of $639,750 from Federal Economic Development Agency for Southern Ontario, providing the opportunity to create an inclusive space for the community! The project includes:
improved paths
outdoor fitness equipment
pickleball courts
accessible swing set
accessible playground equipment
family and barrier free washroom facilities complete with water bottle filling station
All designed to enable residents and visitors to...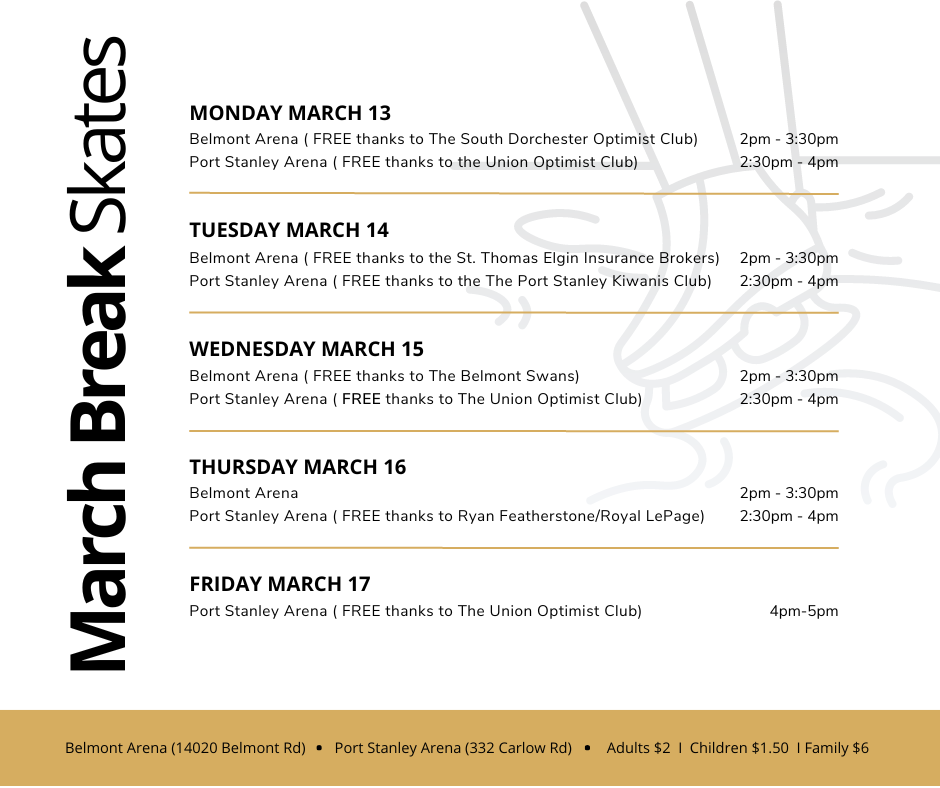 Posted on Monday, March 13, 2023 09:39 AM
Are you looking for a fun and active way to spend your March Break? Look no further than our Belmont and Port Stanley arenas!
We're thrilled to offer public skating sessions all throughout the week, perfect for families, friends, and solo skaters alike. And the best part? Over half of the days are sponsored, which means they're free for the public to enjoy!
We want to take a moment to thank the following sponsors who have made these free public skates possible:
South Dorchester Optimists - Lyons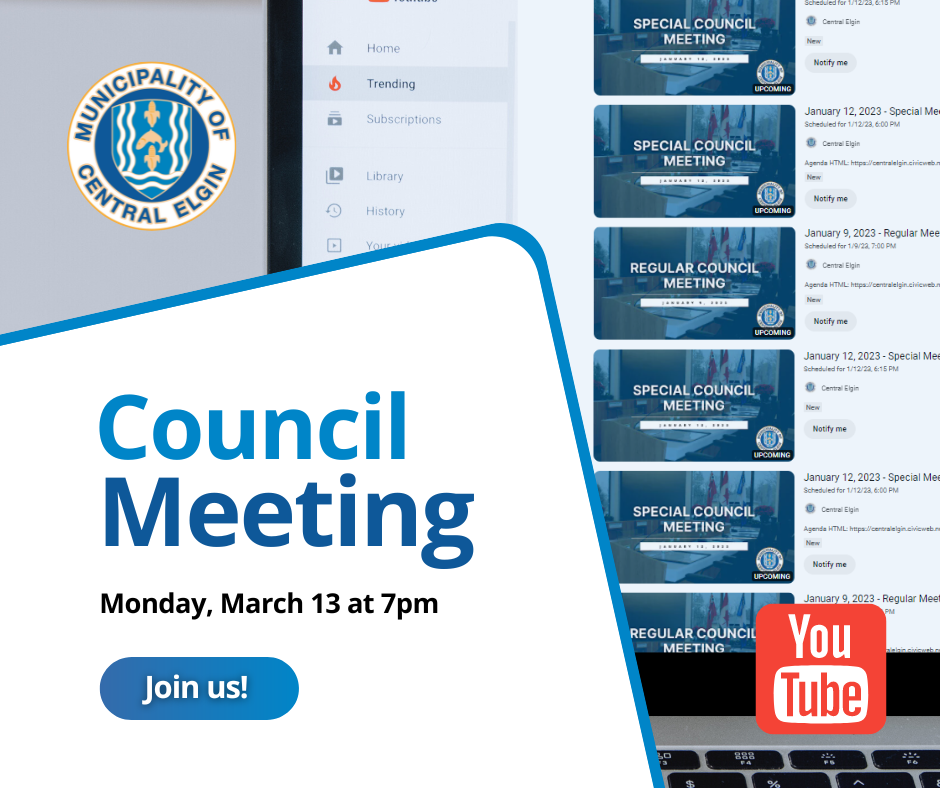 Posted on Thursday, March 09, 2023 03:38 PM
Join us Monday, March 13th at 7pm for our Regular Council meeting!Regular Council Meeting Agenda & Video Link