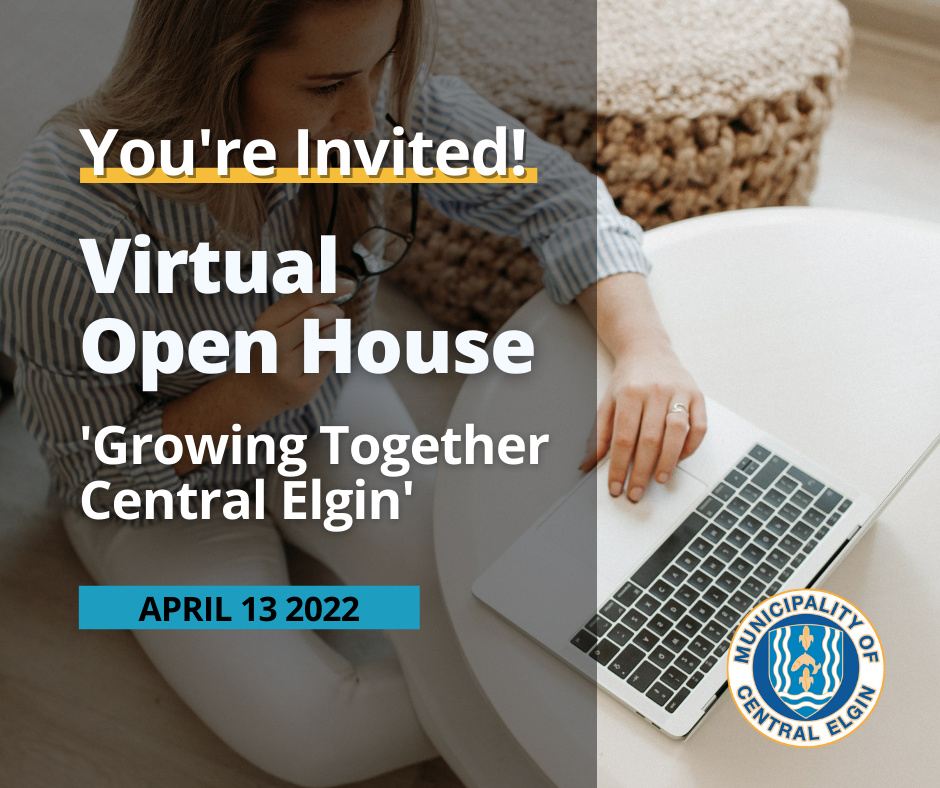 Posted on Wednesday, March 30, 2022 11:27 AM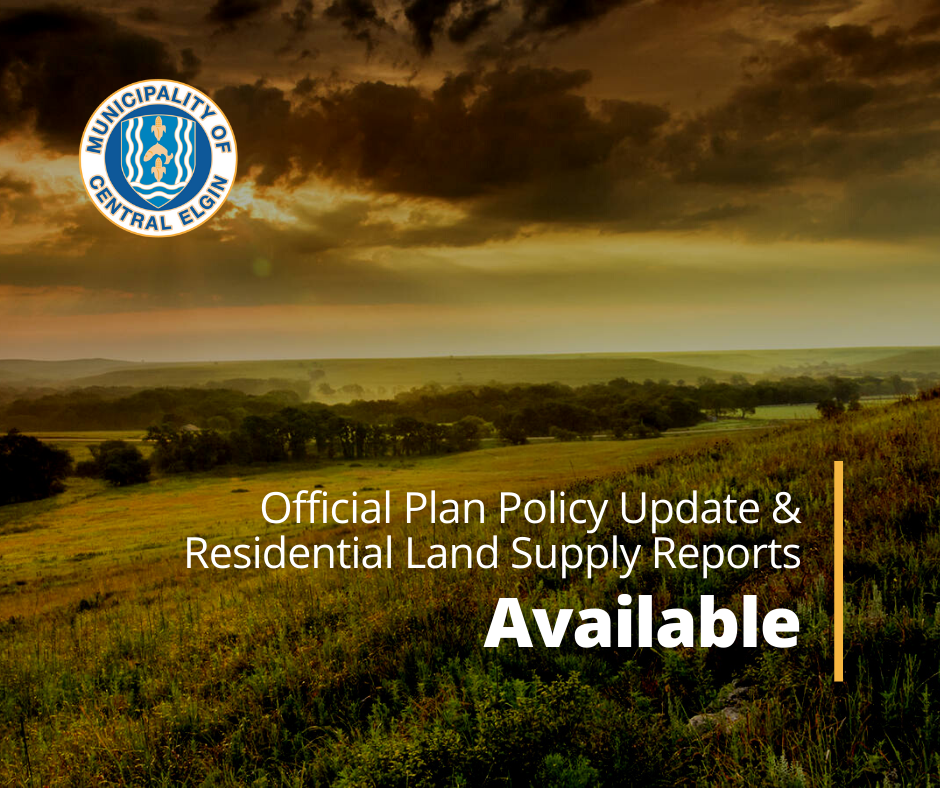 Posted on Wednesday, March 30, 2022 09:13 AM
The Municipality of Central Elgin is updating its Official Plan.
The Official Plan policies have been drafted, and include policies on:
New housing & complete communities
The protection of historic buildings & the natural environment
Impacts of climate change
Posted on Monday, March 28, 2022 02:09 PM
The Municipal Property Assessment Corporation (MPAC) is developing the Preliminary List of Electors for the October 24, 2022 Ontario Municipal and School Board Elections.
Verify that you're on the list and the information is correct at
Voterlookup.ca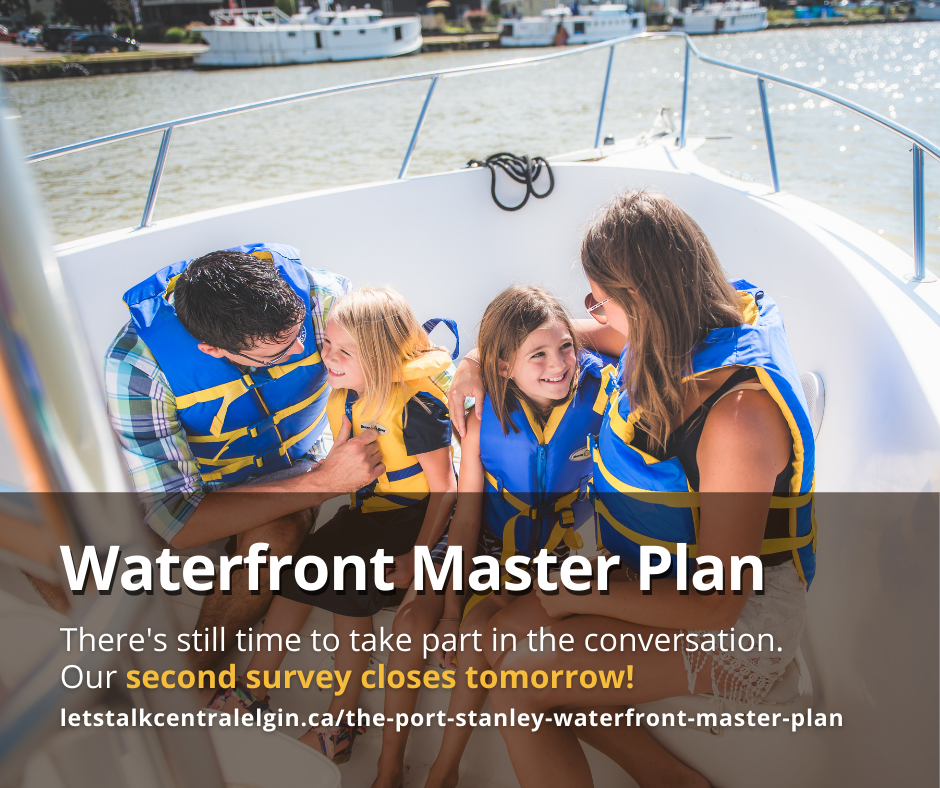 Posted on Monday, March 28, 2022 11:22 AM
There's still time to participate in the second waterfront master plan survey! This survey was created based on previous community feedback and what we've heard so far. Please take part in the discussions so we can truly capture what our community wants.
#PortStanleyWaterfrontMasterPlan#PortStanleyWaterfront#ShareYourThoughts#getinvolved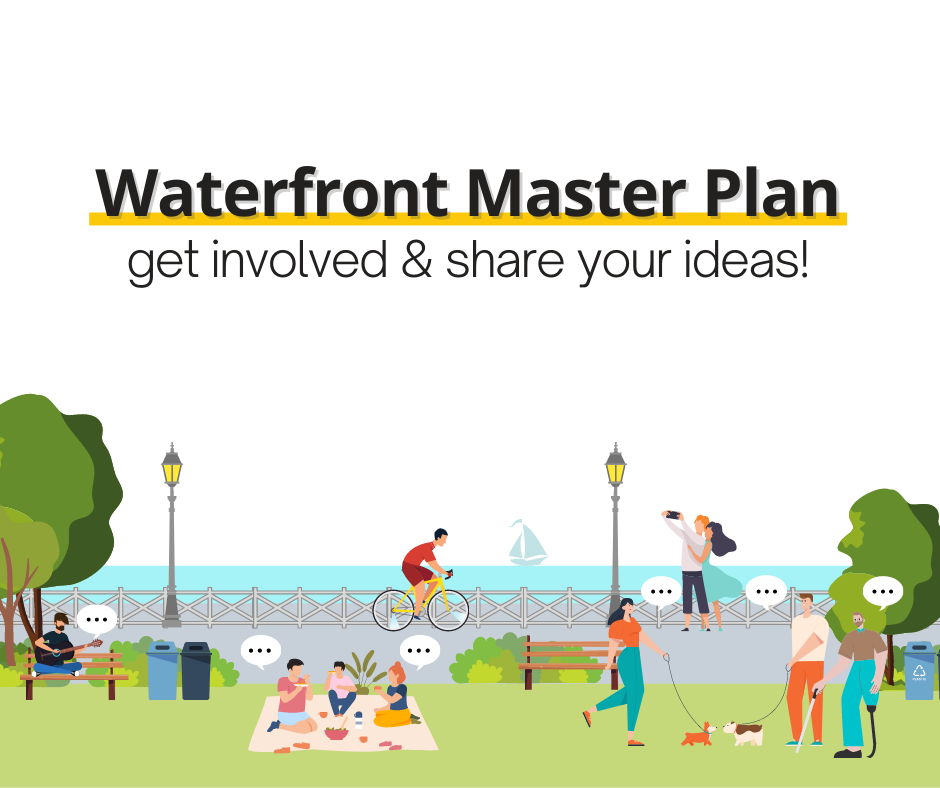 Posted on Thursday, March 24, 2022 03:34 PM
Have you taken part in our latest survey regarding the Waterfront Master Plans?
Based on what we've heard over the past 2 months, we've summarized, developed preliminary conceptual designs, precedent images, and launched a new survey and ideas section!
Please keep sharing your thoughts in the Ideas section and take part in the most recent survey so we can refine the plans even more to our communities needs!