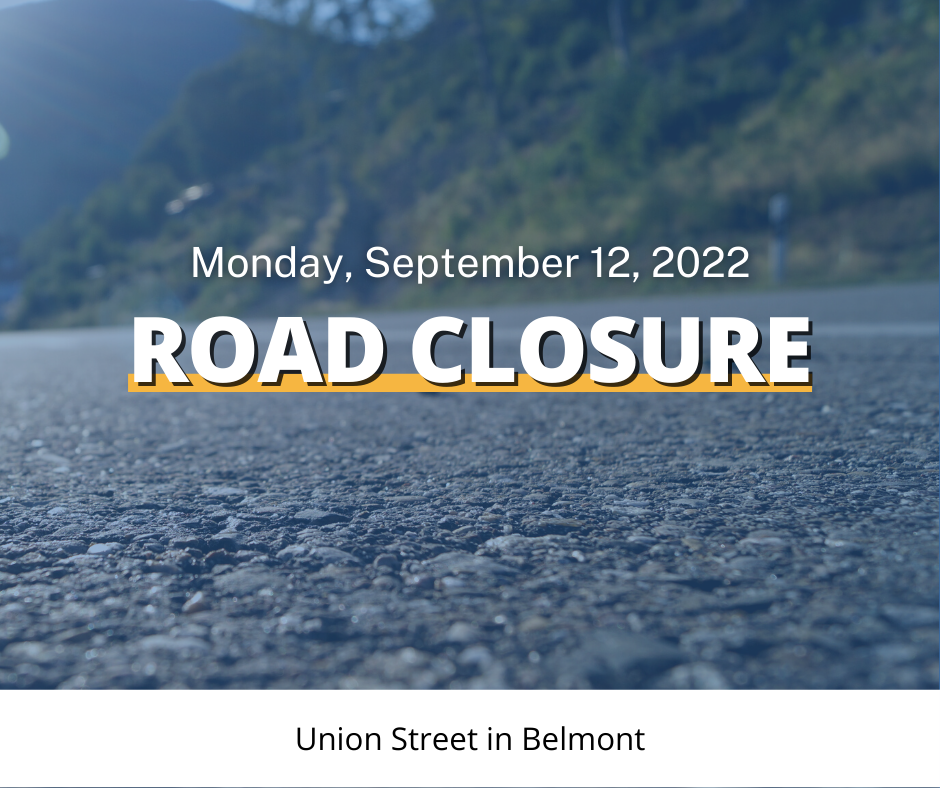 Posted on Monday, September 12, 2022 11:46 AM
Today, September 12 and tomorrow September 13, 2022, Union Street, in Belmont will be closed for site servicing. Parking spots adjacent to Union Street Park will also be closed throughout the closure.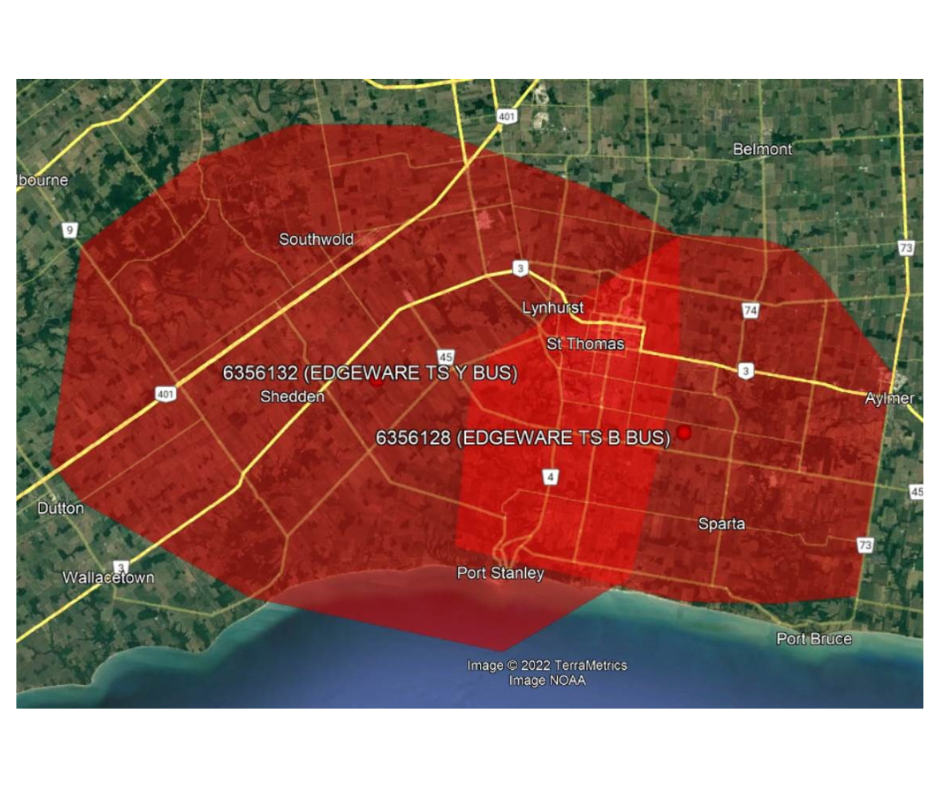 Posted on Thursday, September 08, 2022 03:42 PM
Please remember Hydro One has scheduled a power interruption on Sunday, September 11th from 6:00a.m. to 7:30a.m. that affects Central Elgin (as well as the LIFT BRIDGE) and surrounding areas (show in the map below) for crews to safely perform critical work at the Edgeware Transmission Station. Crews will be replacing a faulty transformer to ensure the safety and reliability of the station and power to the surrounding area.
In order for crews to safely complete this important work, a power outage...
Posted on Thursday, August 25, 2022 04:06 PM
MUNICIPALITY OF CENTRAL ELGIN
NOTICE OF ADOPTION
CONCERNING PROPOSED OFFICIAL PLAN AMENDMENT
Municipality of Central Elgin New Official Plan
TAKE NOTICE that the Council of the Corporation of the Municipality of Central Elgin passed By-law No. 2732 on the 18th day of August, 2022 pursuant to Sections 17 and 26 of the Planning Act, R.S.O. 1990 as amended.
The Municipality of Central Elgin prepared a new Official Plan to ensure that the land use planning policies are current, reflect updated...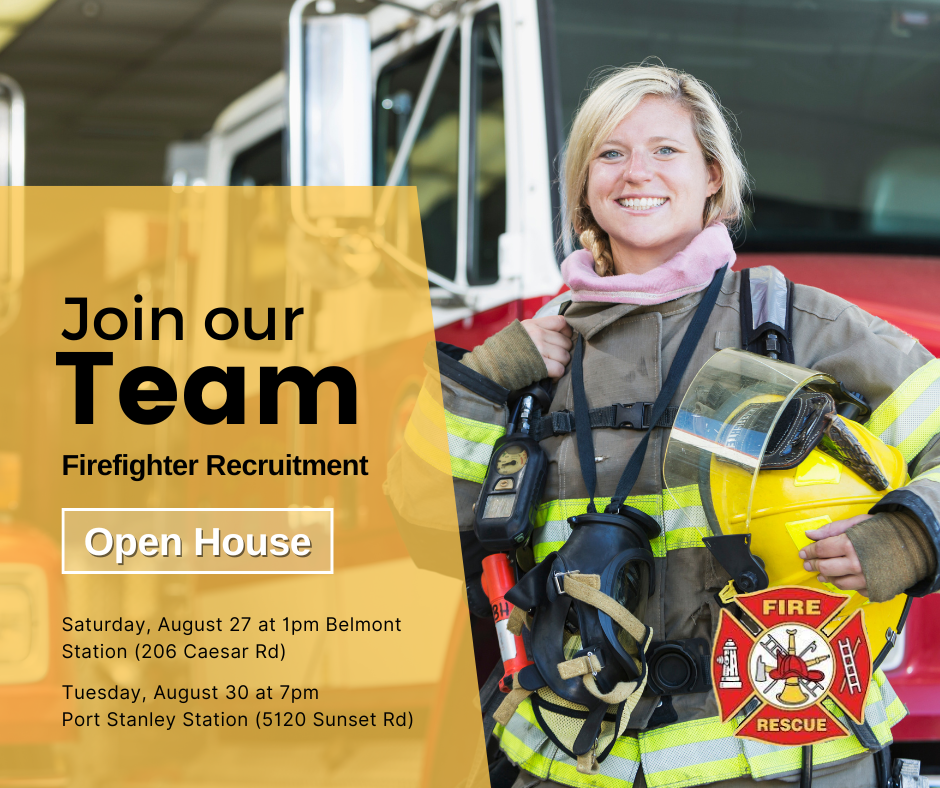 Posted on Tuesday, August 23, 2022 12:46 PM
Our 2022 Volunteer Firefighter recruitment begin THIS WEEKEND on Saturday August 27at the Belmont Arena!

Central Elgin Fire Rescue is currently looking to recruit individuals who wish to give back to their community and enjoy learning new skills that will aid in assisting your neighbours in their time of need. You will will also be educating the community in areas of fire safety, emergency preparedness, water safety, farm safety and a variety of other topics.

If you are fit and healthy, with a drive...
Posted on Tuesday, August 23, 2022 11:50 AM
NOTICE OF ELECTION INFORMATION
Municipal Elections Act, 1996 (S.40)
Form B13
Municipal Elections for the offices of:
Mayor - 1 to be elected
CREVITS Dennis
MARKS Tom
SIEBENMORGEN Casey
SLOAN Andrew
Deputy Mayor – 1 to be elected
HARRINGTON William (Bill)
NOBLE Todd
ROW Colleen
Councillor, (Ward 1) – 1 to be elected
DERROUGH Mike
GRAHAM Michelle
Councillor, (Ward 2) – 1 to be elected
COOK Karen
HALPIN Morgaine
MARTYN Sally
REID Sherlock
Councillor, (Ward 3) – 1 to be elected
CARTER Dan
FEHR Bill