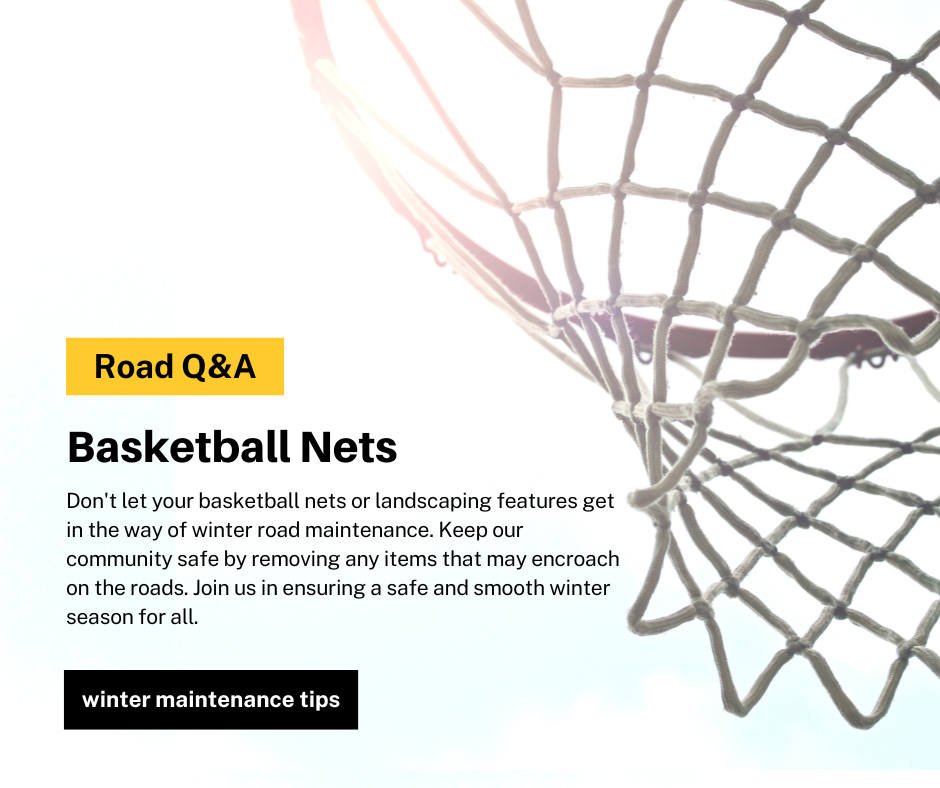 Posted on Friday, January 13, 2023 01:33 PM
Snow will eventually be coming and our road crews are working hard to keep our streets and sidewalks prepared!

Help us out by removing any #basketball nets or #landscaping features that may encroach on the roads. This way our trucks and plows can do their job safely and efficiently, without damaging your property or our equipment.

Let's work together to make sure everyone has a safe and smooth winter season!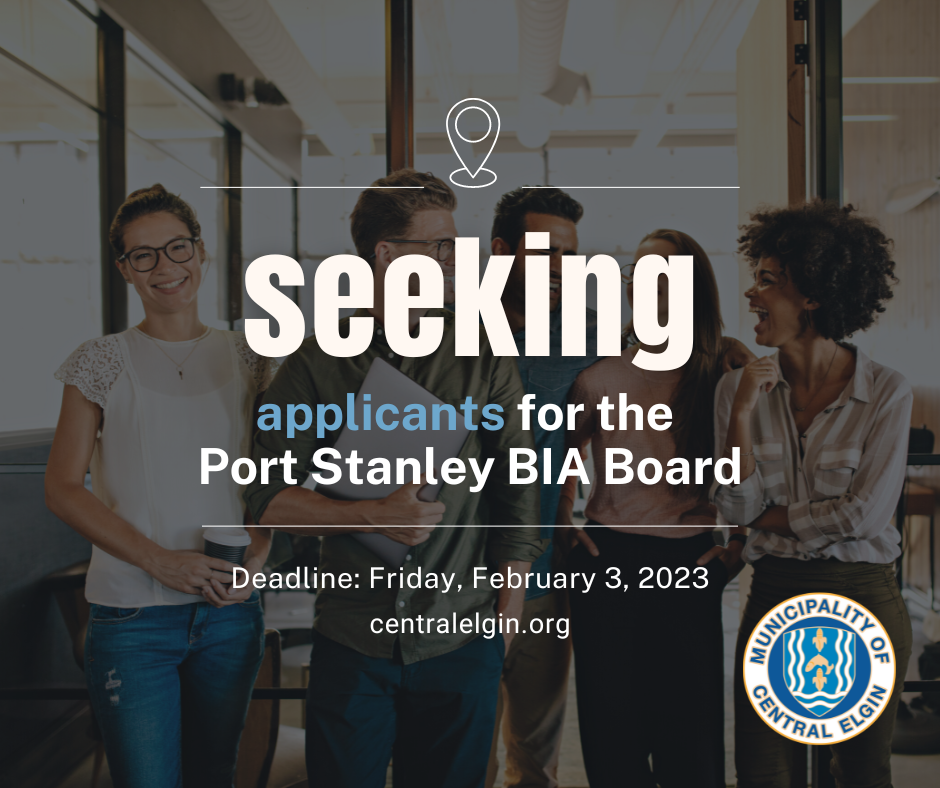 Posted on Thursday, January 12, 2023 02:02 PM
The Municipality of Central Elgin is seeking applications for consideration of appointment to the Port Stanley BIA Board of Management.
The Port Stanley BIA Board of Management leads the general membership of the Port Stanley BIA to strive to improve, beautify and maintain municipally owned lands, buildings and structures while promoting the BIA as a business and retail trade district.
The Port Stanley BIA Board of Management consists of five (5) public members appointed by Council, who are persons...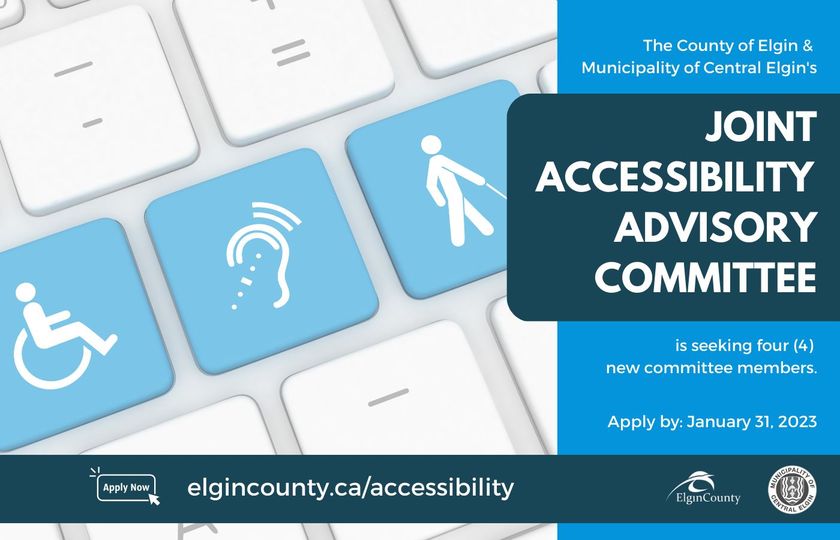 Posted on Wednesday, January 11, 2023 01:42 PM
Elgin County and the Municipality of Central Elgin are currently seeking 4 committee members to join the Joint Accessibility Advisory Committee (JAAC)! The JAAC's mandate is to advise the County of Elgin and Municipality of Central Elgin on the implementation of accessibility standards and removal of barriers. If you are interested in serving on the JAAC for 2023-2026, or wish to learn more about the Committee, please access the following link: www.elgincounty.ca/accessibility Application forms...
Posted on Wednesday, January 11, 2023 08:36 AM
NOTICE OF INTENTION TO DESIGNATE A PROPERTY UNDER THE ONTARIO HERITAGE ACT
6738 QUAKER ROAD
TAKE NOTICE that the Council of the Corporation of the Municipality of Central Elgin intends to designate the above noted property as a property of cultural heritage value or interest pursuant to section 29 of the Ontario Heritage Act, R.S.O. 1990,c.0.18.
The house on the property is municipally known as 6738 Quaker Road and legally described as Concession 4, Pt Lot 22 RP 11R10697 Parts 1 and 2, former...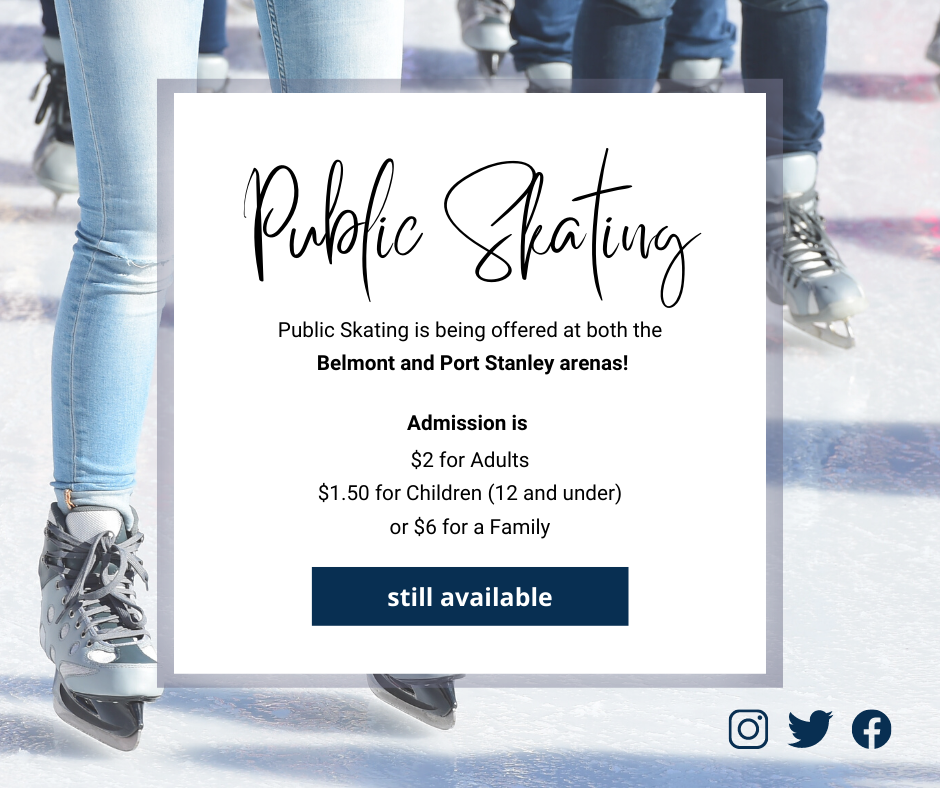 Posted on Wednesday, January 11, 2023 08:00 AM
Get ready for some ice skating fun with friends and family! Our Belmont and Port Stanley arenas are still open for public skating. Admission is only $2 for adults, $1.50 for children (under 12), and $6 for a family. Don't miss out on the following dates and times for this month: Belmont Arena (14020 Belmont Road) Wednesdays from 10am – 11:30am Sundays from 2pm – 3:30pm Port Stanley Arena (332 Carlow Road) Thursdays from 10am – 11:30am Sundays from 1pm...