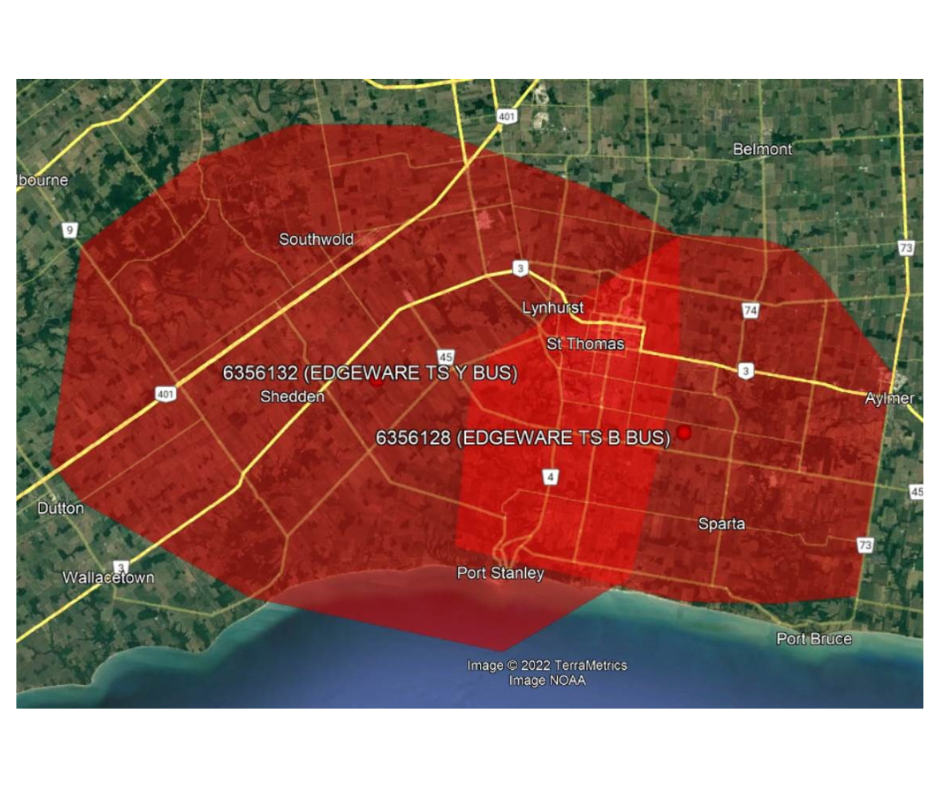 Posted on Tuesday, August 16, 2022 03:48 PM
Hydro One is advising residents in City of St. Thomas and the surrounding areas of a planned power outage on September 112022 for crews to safely perform critical work at the Edgeware Transmission Station. Crews will be replacing a faulty transformer to ensure the safety and reliability of the station and power to the surrounding area. In order for crews to safely complete this important work, a power outage will take place on Sunday, September 11 from 6:00 a.m. to 7:30 a.m. For tips on how...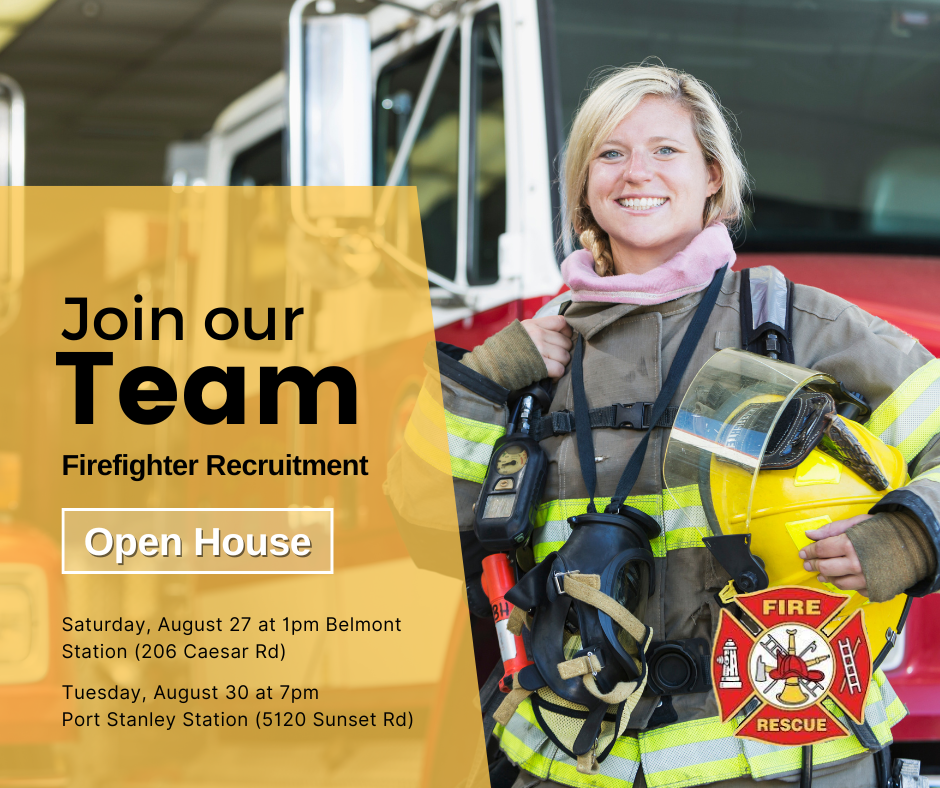 Posted on Monday, August 15, 2022 10:32 AM
Central Elgin Fire Rescue is currently looking to recruit individuals who wish to give back to their community and enjoy learning new skills that will aid in assisting your neighbours in their time of need. You will will also be educating the community in areas of fire safety, emergency preparedness, water safety, farm safety and a variety of other topics. If you are fit and healthy, with a drive and determination to get tasks completed in a busy and hectic environment and have a willingness for...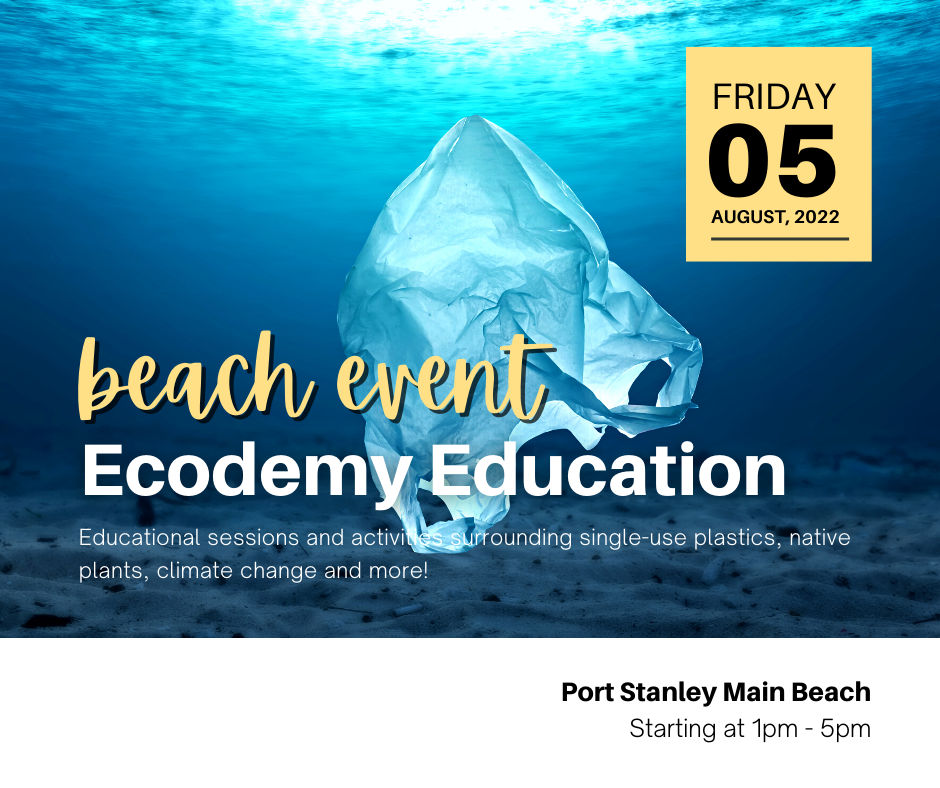 Posted on Thursday, August 04, 2022 08:54 AM
We are thrilled to announce that Ecodemy will be here with us Friday, August 5th from 1-5pm to host an environmental educational program/activities which will include the following:
Single-Use Plastics & Ontario Recycling
Microplastics
Water Conservation
Native Plants & Permaculture
Climate Change and more!
Ecodemy has partnered with many organizations throughout the years and had HUGE success in bringing the community together through educational and environmental awareness...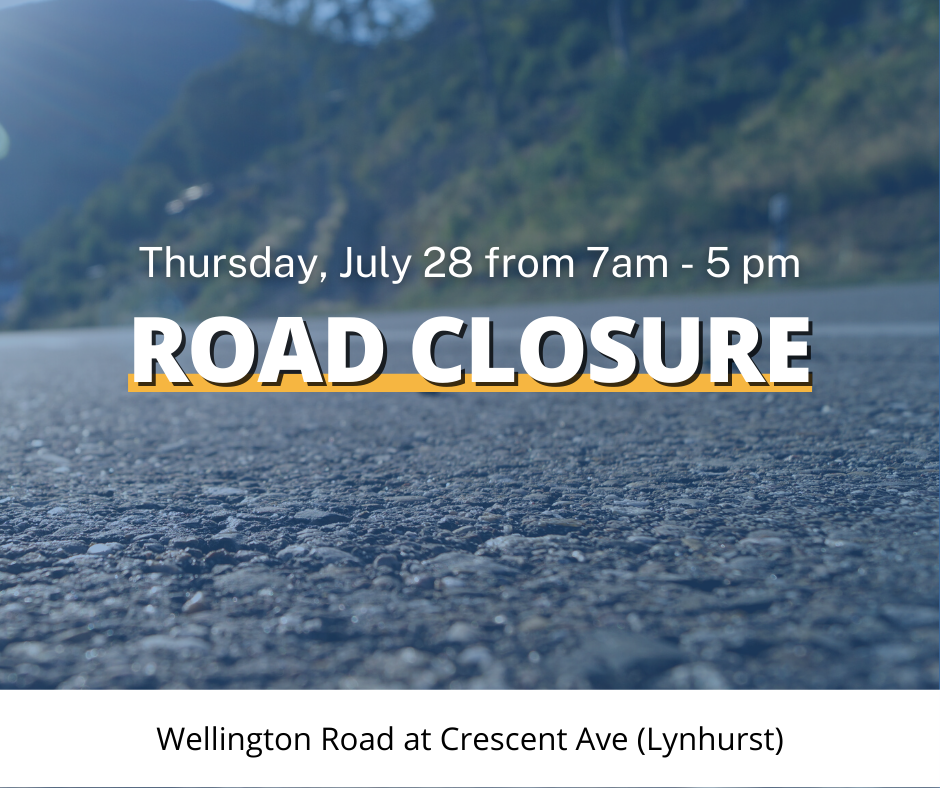 Posted on Wednesday, July 27, 2022 03:55 PM
Surface asphalt paving in Lynhurst is moving along well with Del-Ko wrapping up work. Wellington Road at Crescent Ave. will be closed tomorrow morning to finish the paving. Please exit via Talbot Line tomorrow morning. Waste collection, and EMS have been notified of the closure. All driveway parking can resume as normal unless asphalt is missing in front of your driveway than please continue to park on the roadway south of the work zone.
This will complete the surface asphalt paving portion of the...