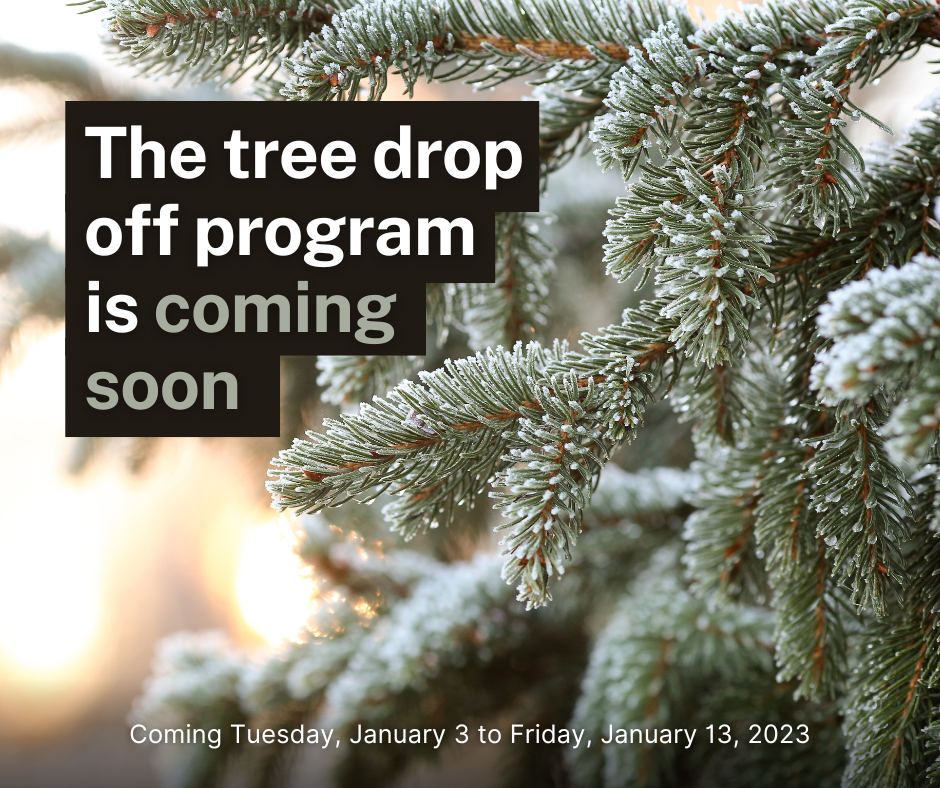 Posted on Thursday, December 22, 2022 09:13 AM
Attention all Central Elgin residents! Are you wondering what to do with your old Christmas tree? The Tree Drop Off Program is here to help! From January 3rd to January 13th, you can drop off your trees at any of the locations listed below. Just remember to remove all the tinsel and decorations first - we'll be turning these trees into mulch for reuse. Don't miss out on this chance to recycle and give your tree a second chance at life! When Tuesday, January 3 to Friday,...
Posted on Wednesday, December 21, 2022 04:18 PM
Kettle Creek Conservation Authority News Release
For immediate release
St. Thomas - Environment Canada is monitoring an intense, slow-moving Colorado low that is forecast to bring rain transitioning to snow starting on Thursday and continuing into the weekend. In addition, a strong cold front will sweep through the province on Friday, bringing strong to damaging southwesterly winds to the Lower Great Lakes Region through the weekend before becoming lighter on Sunday as the system...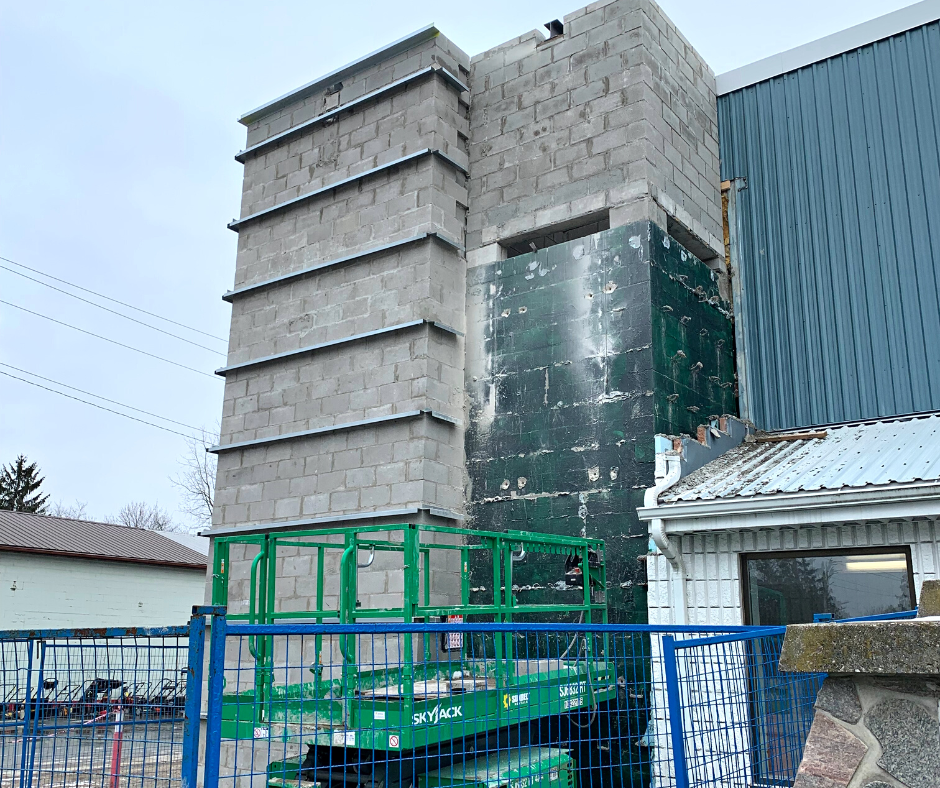 Posted on Wednesday, December 21, 2022 02:08 PM
Brrr! It's cold out there, but Tonda Construction is braving the winter weather to bring you a brand new Belmont elevator! The old LULA lift is gone and the new shaft is well underway. Anticipated completion: Spring 2023. We can't wait to see the finished product, meeting all the latest Ontario Building Code and AODA requirements for accessibility. Keep following for updates on this exciting project through the Lets Talk Central Elgin public engagement platform!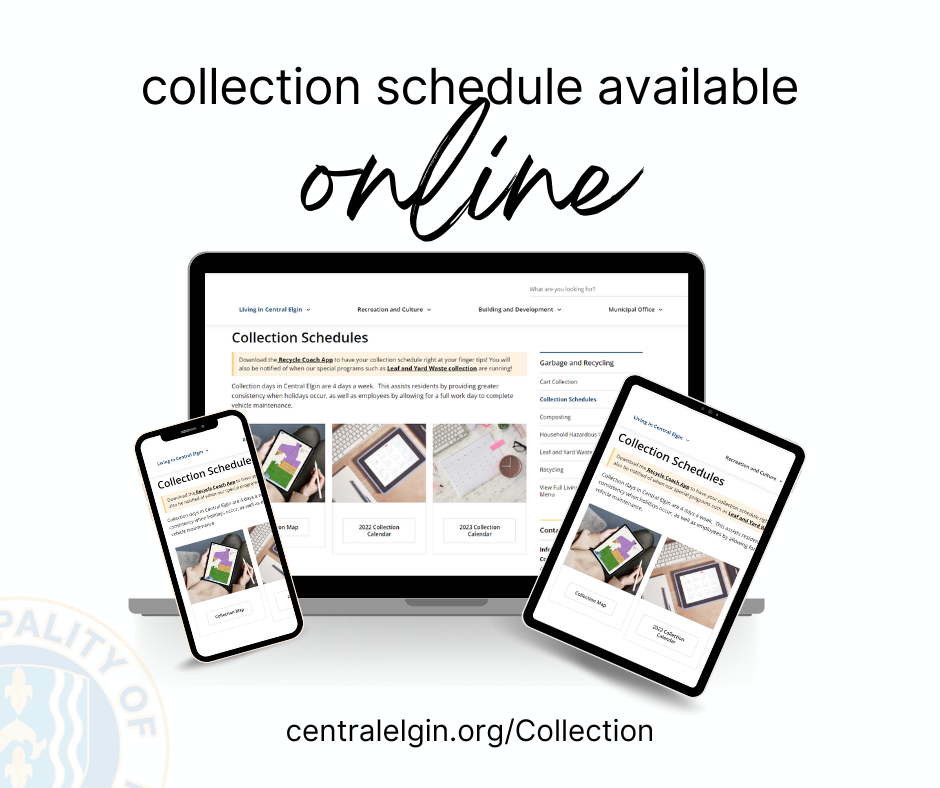 Posted on Tuesday, December 20, 2022 02:04 PM
Exciting news!

The 2023 Collection Schedules are now available online!
As part of our efforts to go green, we won't be sending out paper copies this year. But don't worry, if you prefer a hard copy you can pick one up at our office or request one by mail.

And don't forget about the FREE Recycle Coach app - it's a convenient way to access your schedule and even add it to your Google calendar.

www.centralelgin.org/collection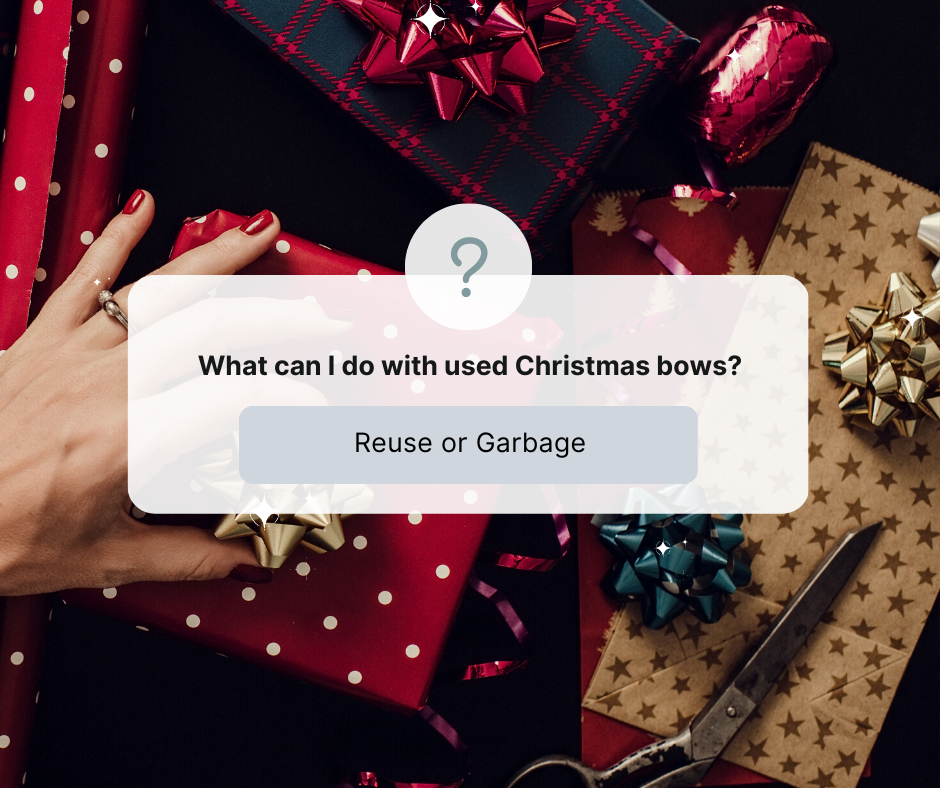 Posted on Tuesday, December 20, 2022 11:52 AM
Christmas Recycling Tips!
Are you on the naughty or nice list...

Do you know where used Christmas bows and ribbon should go?

While it is always encouraged to reuse these items if possible, sometimes it's just time to say goodbye! When that time comes, please remember to toss these into the garbage. Materials, such as foil, metallic paper, or plastic, (which bows and ribbons are often made from) are not great for the environment and cannot be recycled.

So, let's all do our part to keep the holiday cheer...