Posted on Friday, January 06, 2023 01:21 PM
NOTICE OF A HYBRID HEARING REGARDING THE APPEAL OF
A POTENTIALLY DANGEROUS DOG DESIGNATION
TAKE NOTICE that an appeal has been filed by Erika Cheeseman regarding a Potentially Dangerous Dog Designation by the Municipal Law Enforcement Officer of Moose, a Dane-Mastiff, pursuant to Municipality of Central Elgin By-law No. 0456.
AND THAT the Council of the Corporation of the Municipality of Central Elgin will hold a hybrid, in person and virtual, hearing on Monday, January 9, 2023 at 6:20 p.m. in...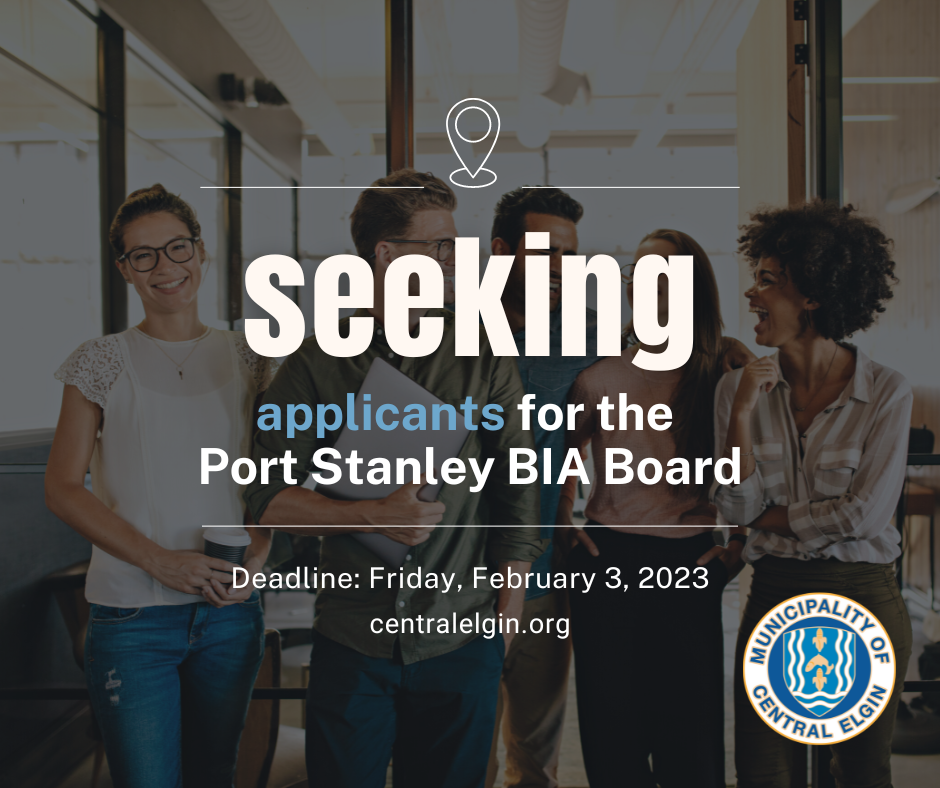 Posted on Thursday, January 05, 2023 03:32 PM
The Municipality of Central Elgin is seeking applications for consideration of appointment to the Port Stanley BIA Board of Management.
The Port Stanley BIA Board of Management leads the general membership of the Port Stanley BIA to strive to improve, beautify and maintain municipally owned lands, buildings and structures while promoting the BIA as a business and retail trade district.
The Port Stanley BIA Board of Management consists of five (5) public members appointed by Council, who are persons...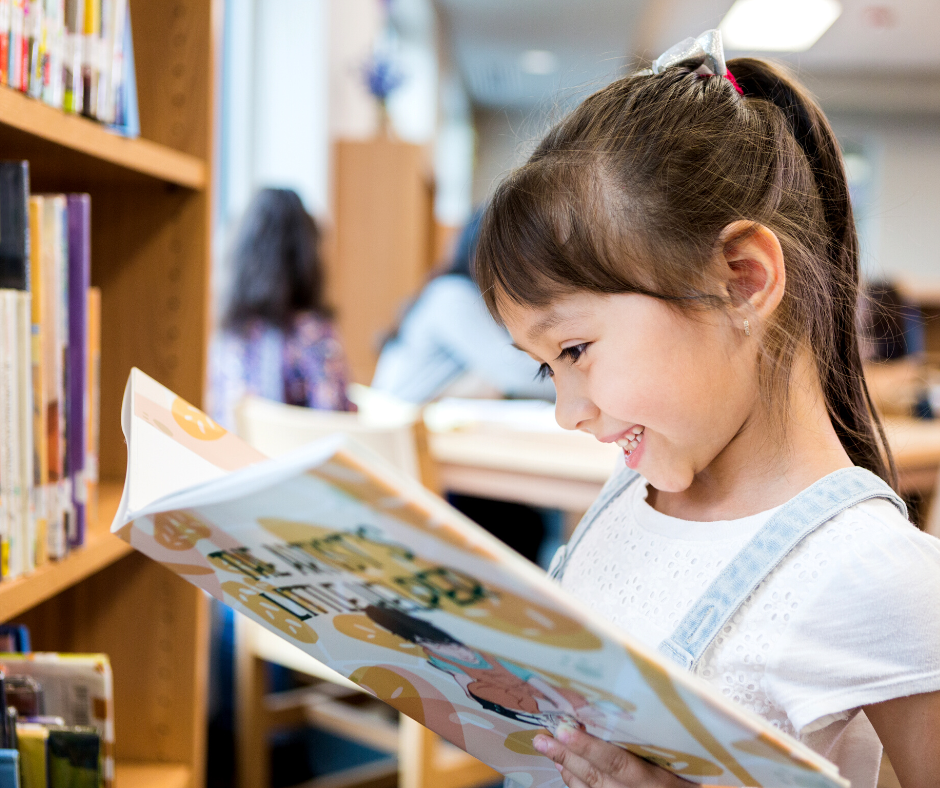 Posted on Tuesday, January 03, 2023 03:05 PM
Looking for a warm and cozy way to spend your days during these chilly winter months?
Look no further than your local library! Central Elgin has two fantastic options to choose from – the Belmont Library (located at 14134 Belmont Road in Belmont) and the Port Stanley Library (located at 302 Bridge Street in Port Stanley). Both offer a wide selection of books, as well as events and activities like story time, book clubs, and craft workshops. Plus, it's a great way to support your community. So bundle...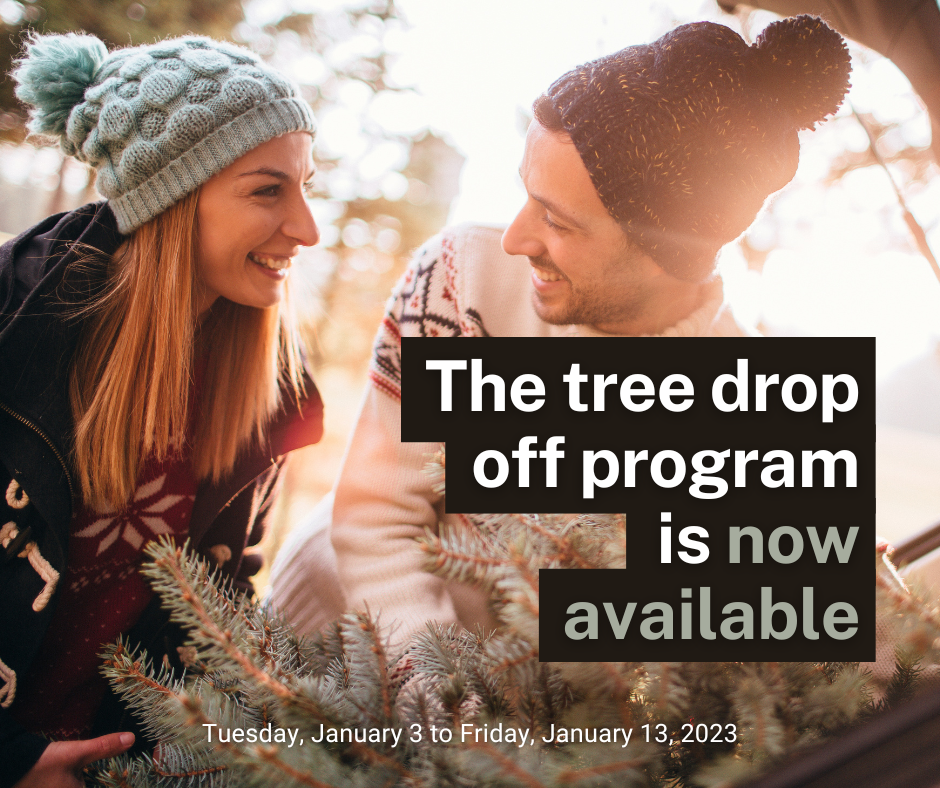 Posted on Tuesday, January 03, 2023 08:57 AM
Don't miss out on the chance to give your old Christmas tree a new lease on life!The Tree Drop Off Program is now open in Central Elgin from January 3rd to January 13th. Simply bring your tree to any of the designated locations listed below (make sure to remove all the tinsel and decorations). We'll be turning these trees into mulch for reuse!WhenTuesday, January 3 to Friday, January 13Where
Belmont Arena (14020 Belmont Road)
Port Stanley Arena (332 Carlow Road)
White Station Building (42343 Fruit...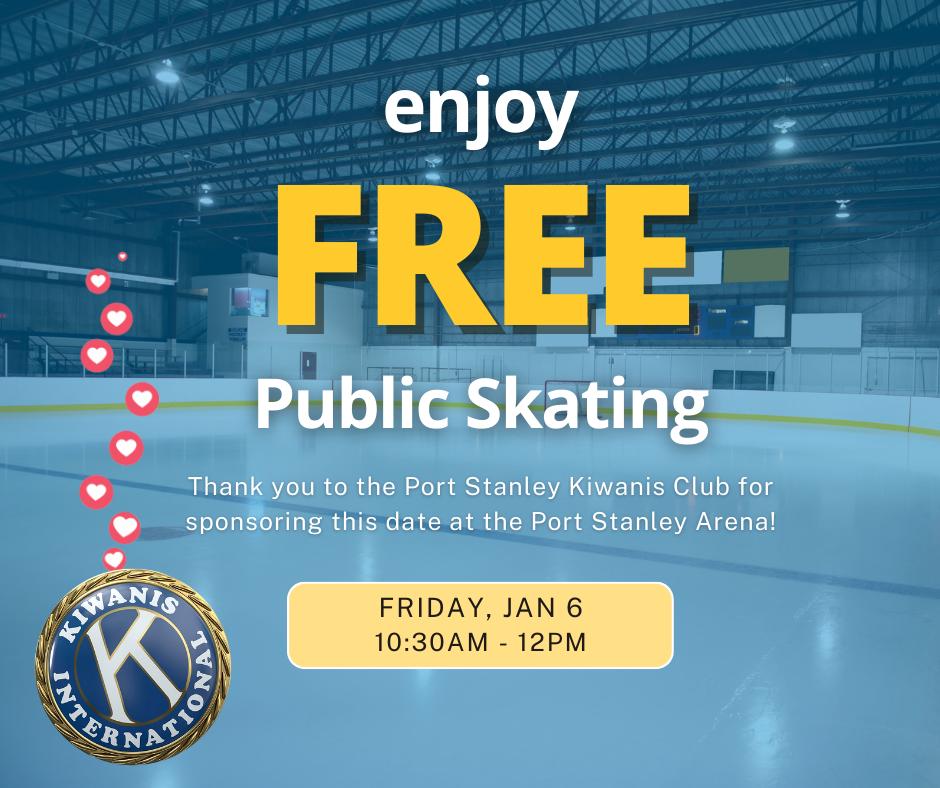 Posted on Thursday, December 22, 2022 02:34 PM
The new year is bringing on more fun, and we have the Kiwanis Club of Port Stanley to thank for it! We are so grateful for their sponsorship of public skating at the Port Stanley Arena on January 6. The level of kindness in our community is truly incredible, and we are grateful to be a part of it! Thank you, Port Stanley Kiwanis Club, for your generosity and support. Here's to a fun-filled new year! Where: Port Stanley Arena (332 Carlow Road) When: Friday, January 6, 2023 Time:...