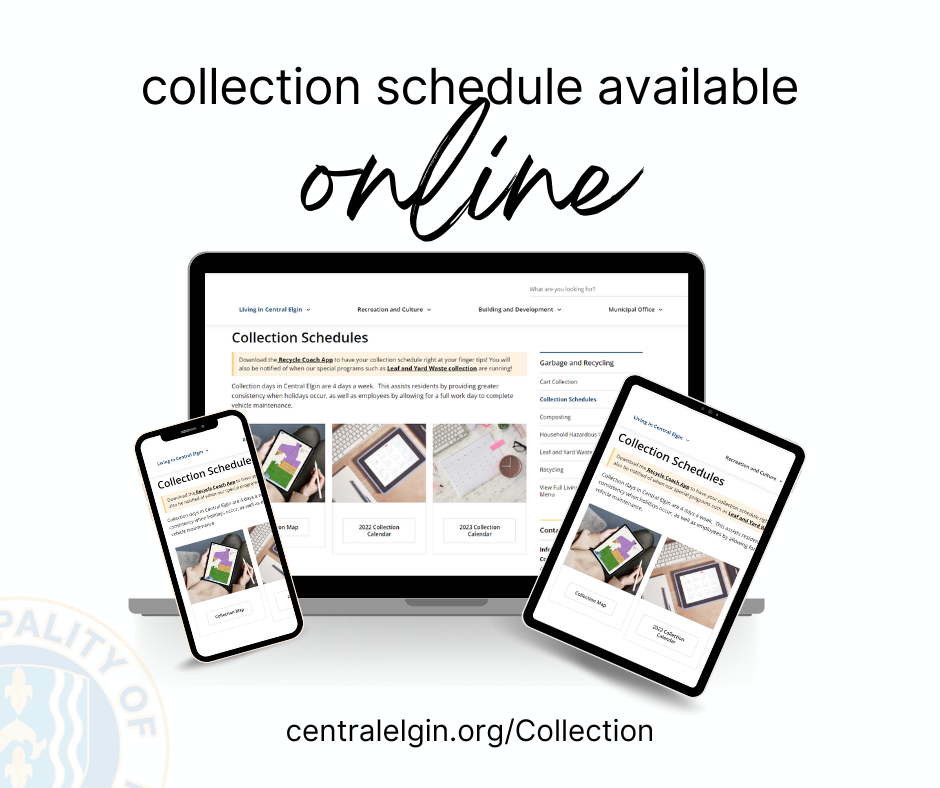 Posted on Tuesday, December 20, 2022 02:04 PM
Exciting news!

The 2023 Collection Schedules are now available online!
As part of our efforts to go green, we won't be sending out paper copies this year. But don't worry, if you prefer a hard copy you can pick one up at our office or request one by mail.

And don't forget about the FREE Recycle Coach app - it's a convenient way to access your schedule and even add it to your Google calendar.

www.centralelgin.org/collection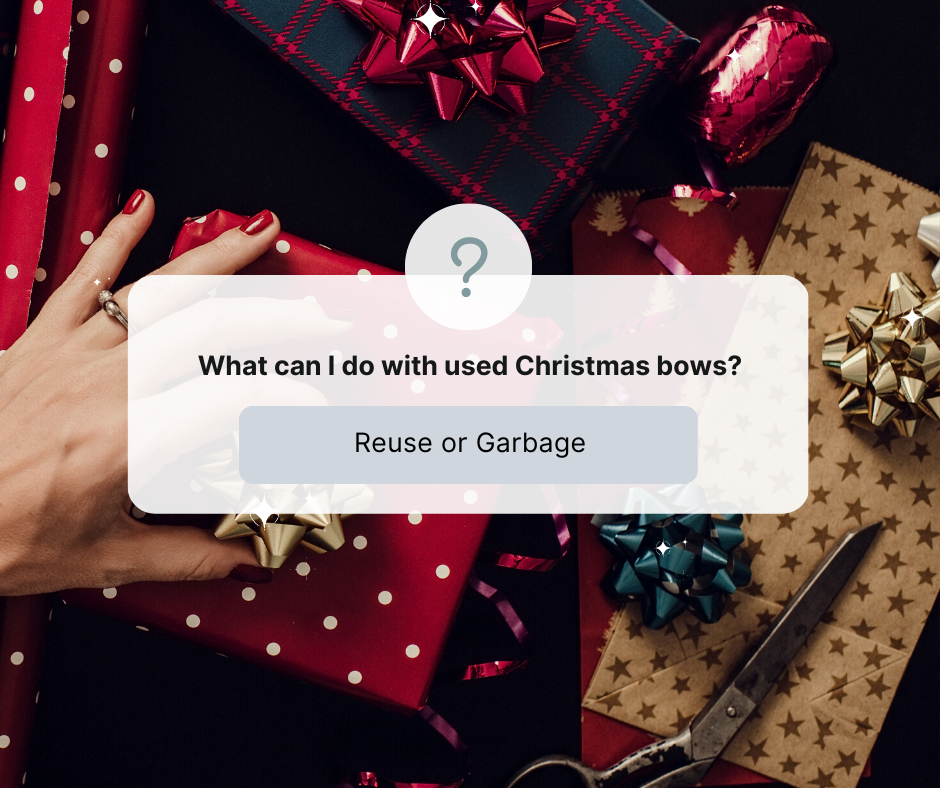 Posted on Tuesday, December 20, 2022 11:52 AM
Christmas Recycling Tips!
Are you on the naughty or nice list...

Do you know where used Christmas bows and ribbon should go?

While it is always encouraged to reuse these items if possible, sometimes it's just time to say goodbye! When that time comes, please remember to toss these into the garbage. Materials, such as foil, metallic paper, or plastic, (which bows and ribbons are often made from) are not great for the environment and cannot be recycled.

So, let's all do our part to keep the holiday cheer...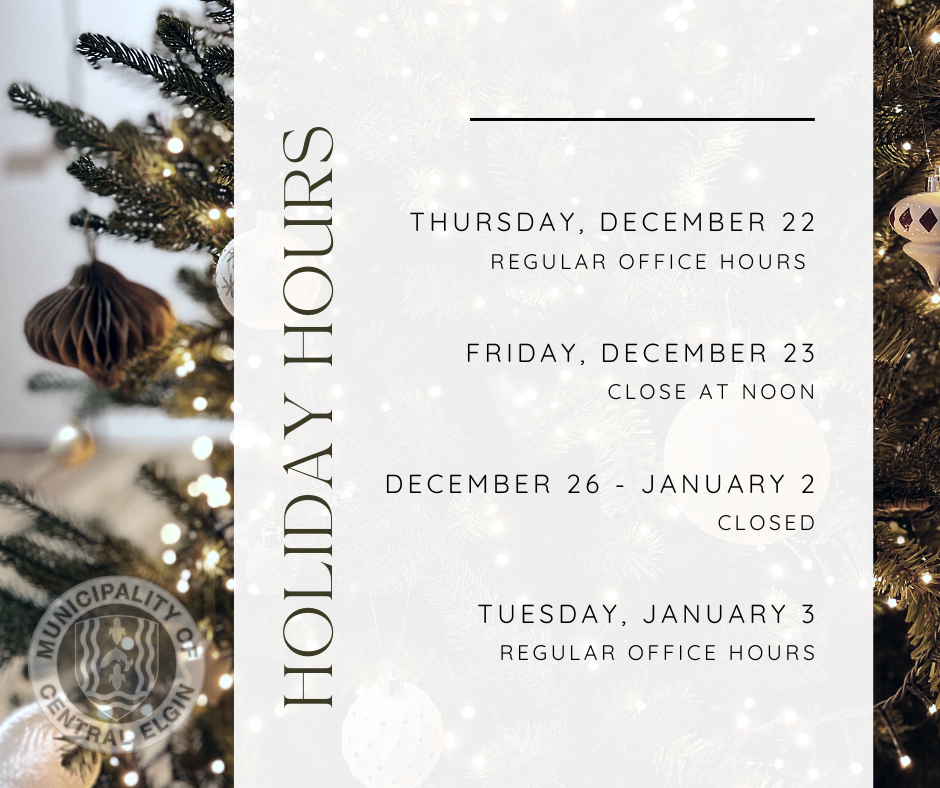 Posted on Monday, December 19, 2022 08:00 AM
Wishing everyone a happy and safe holiday season! As a reminder, our office will be closed from 12pm on Friday, December 23rd through Monday, January 3rd for the Christmas and New Year holidays. If you have any urgent matters during this time, please don't hesitate to contact us through our main phone number at 519-631-4860, which is available 24/7. We look forward to serving you again when we re-open at 8:30 am on Tuesday, January 3rd, 2023! Happy Holidays Central...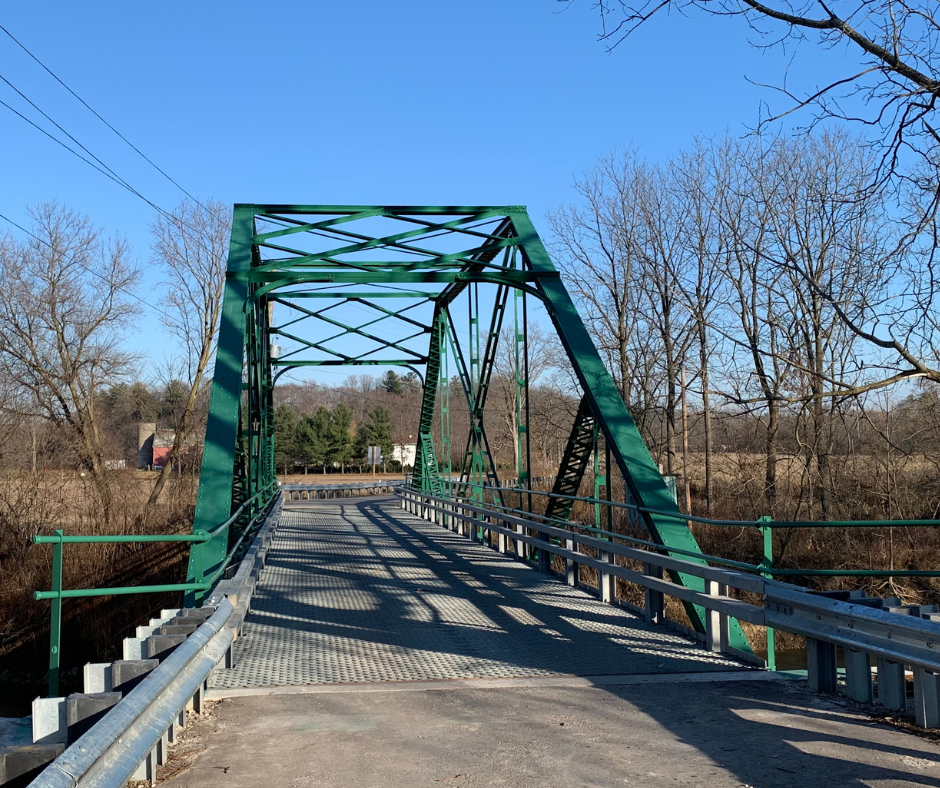 Posted on Friday, December 16, 2022 10:40 AM
Exciting news! The Southdale Line Bridge is now open to traffic!

We are so grateful to everyone who contributed to this project, including R.J. Burnside & Associates Ltd., Clearwater Structures, and Facca Incorporated. It was a long journey, but the hard work and dedication of our team and partners has paid off. Thank you for your patience during the process. We can't wait for everyone to experience the newly renovated Southdale Line Bridge!

In 2020, the first stage of the project included deck...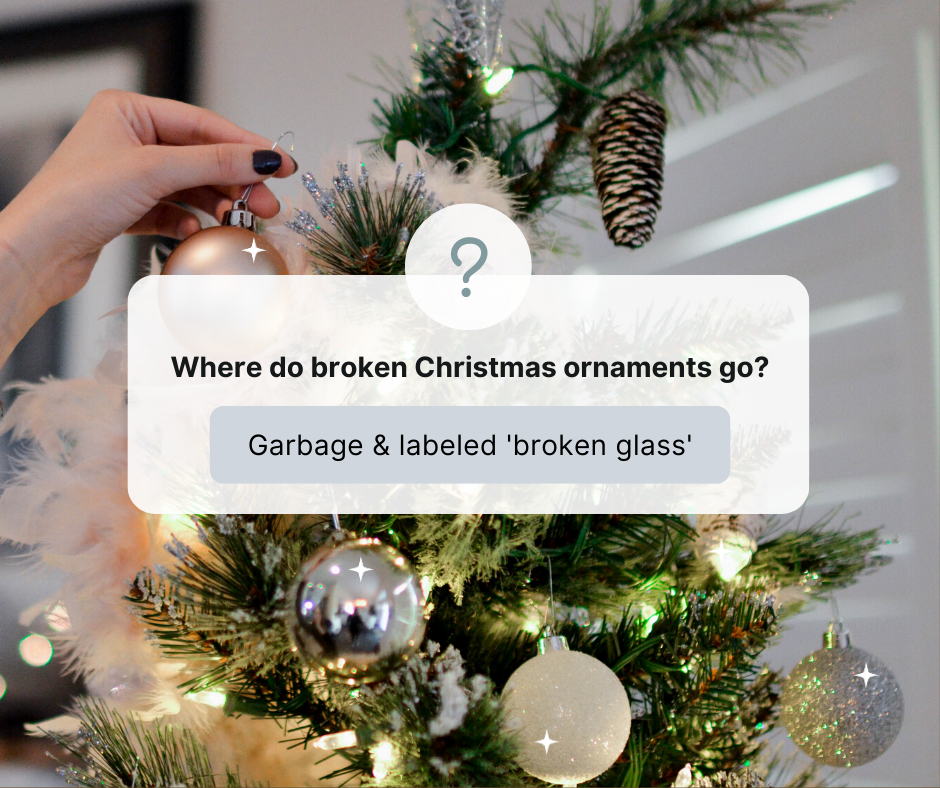 Posted on Wednesday, December 14, 2022 02:00 PM
Christmas Recycling Tips! Are you on the naughty or nice list... Do you know where broken Christmas ornaments should go? If you find yourself with broken Christmas ornaments (that darn cat...) please dispose of them in the garbage. If you have a lot of broken ornaments, we ask that you put them in a box and label them as broken glass to keep our collection crew safe. Together, let's make this Christmas a sustainable one! Remember to download our FREE Recycle Coach app, where you can easily search...