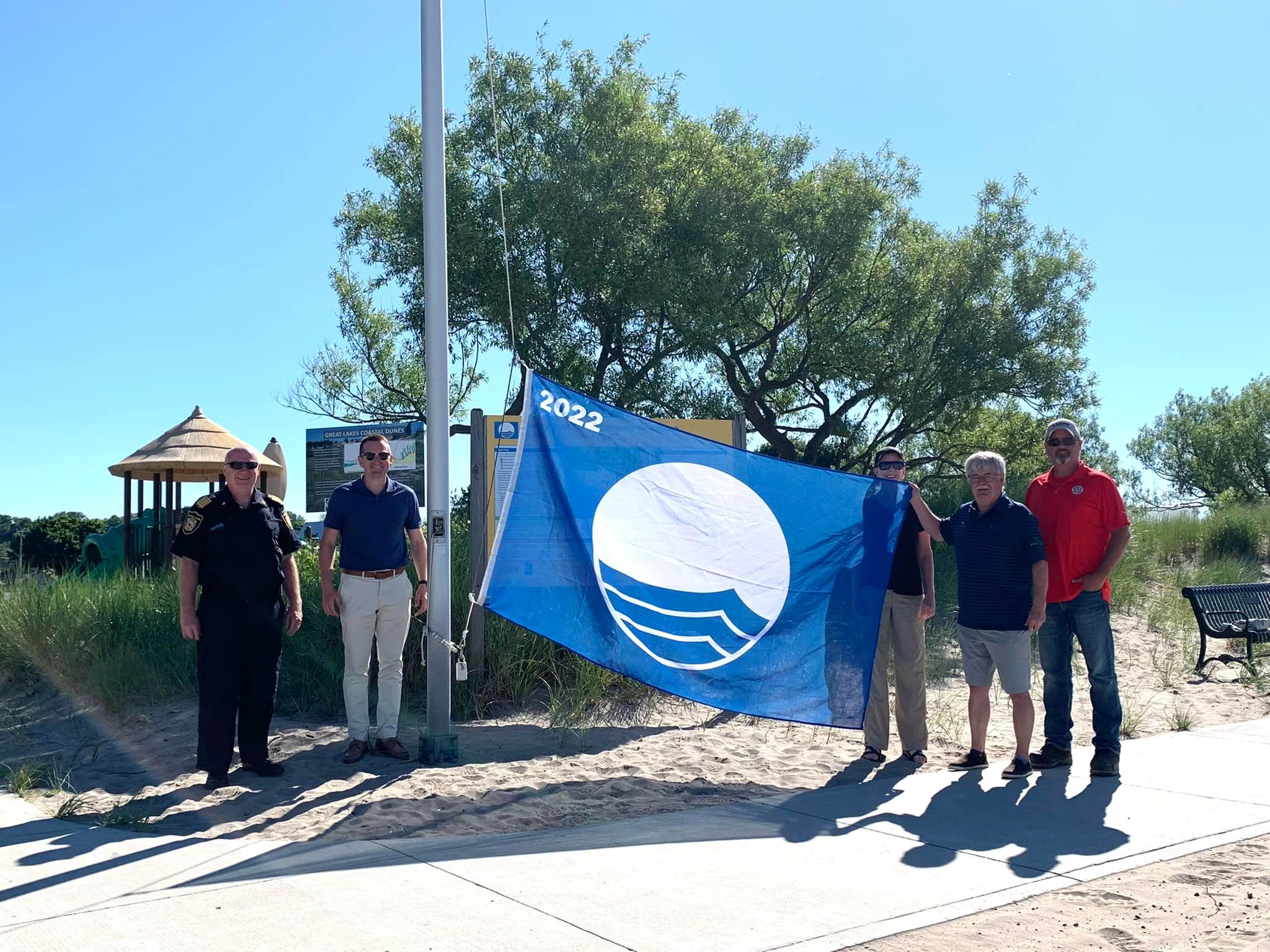 Posted on Thursday, June 23, 2022 11:30 PM
The Port Stanley Main Beach will be flying the Blue Flag again this summer!
The flag was raised today right near the Main Beach Pavilion!
This is the 12th year that the main beach has been recognized. In fact, Port Stanley was the first beach on Lake Erie to be granted this award back in 2010!
How do beaches receiving such an award you ask?
Well, to receive this designation beaches must meet international standards in water quality, environmental management, environmental education, safety and...
Posted on Thursday, June 23, 2022 11:28 PM
The Municipality has retained Duncor Enterprises for the completion of our annual surface treatment program.
This will include the following work to be completed over the next few days with completion estimated by early next week.
Southdale Line from Centennial Ave to Yarmouth Centre Road
John Street (Orwell) from Springwater Road to Prior Street
Prior Street (Orwell) from Talbot Line to Dead End
Thomson Line from Highbury Ave to Carr Road
Brouwers Line from Hobson Road to Springwater...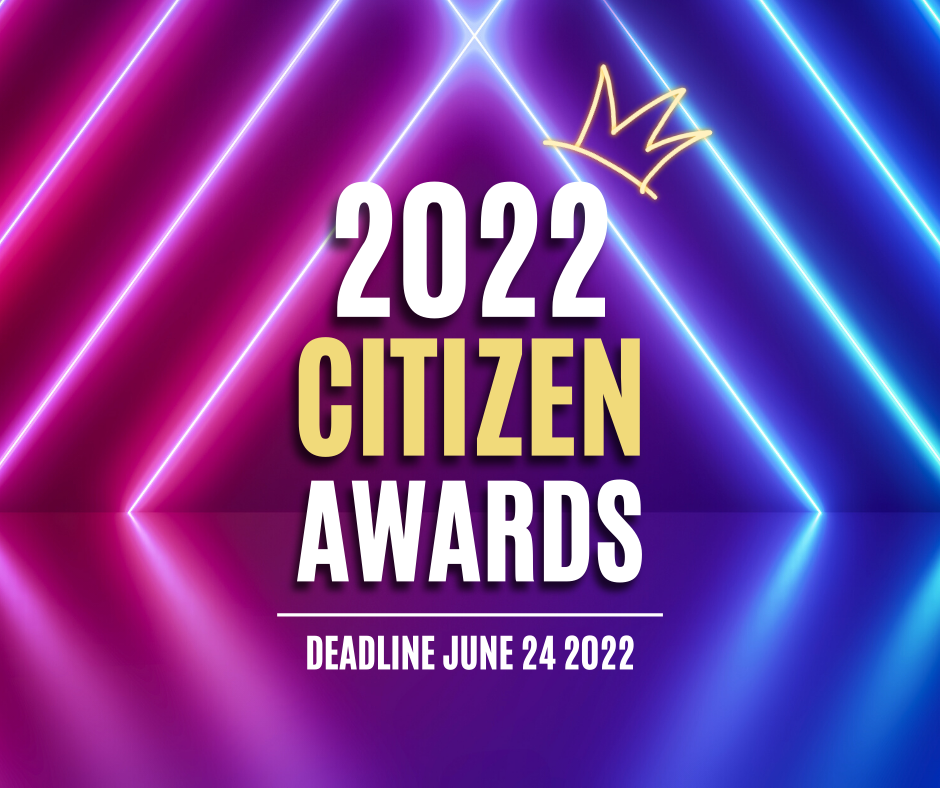 Posted on Tuesday, June 21, 2022 09:29 AM
This is the final week to submit for the 2022 Central Elgin Citizen Awards!

We all know family or friends who spend countless hours/efforts to better our community. Central Elgin wants to recognize and honour these individuals and ask you to nominate someone today!

Forms can be filled out and submitted online through Lets Talk or you can grab a nomination form at our office!

Past winners can be found on our website here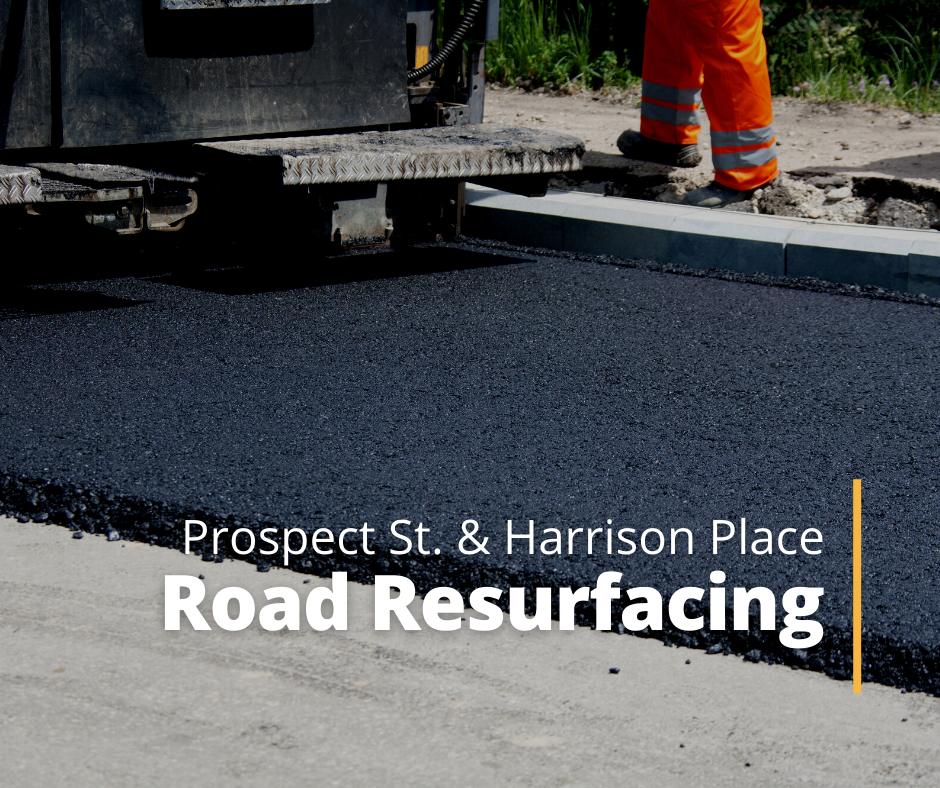 Posted on Friday, June 17, 2022 03:46 PM
Road Resurfacing - Prospect Street & Harrison Place, Port Stanley
Duration: Monday, June 20th at 7am until Wednesday, June 22nd
Details: Del-Ko Paving and Construction Ltd. will be on site to start work on both Prospect Street and Harrison Place in Port Stanley for our Summer Road Resurfacing Program.
During this time, affected residents have been asked to park outside of the active construction zone. With this, you may notice an increase in overnight parking on the roads and your caution...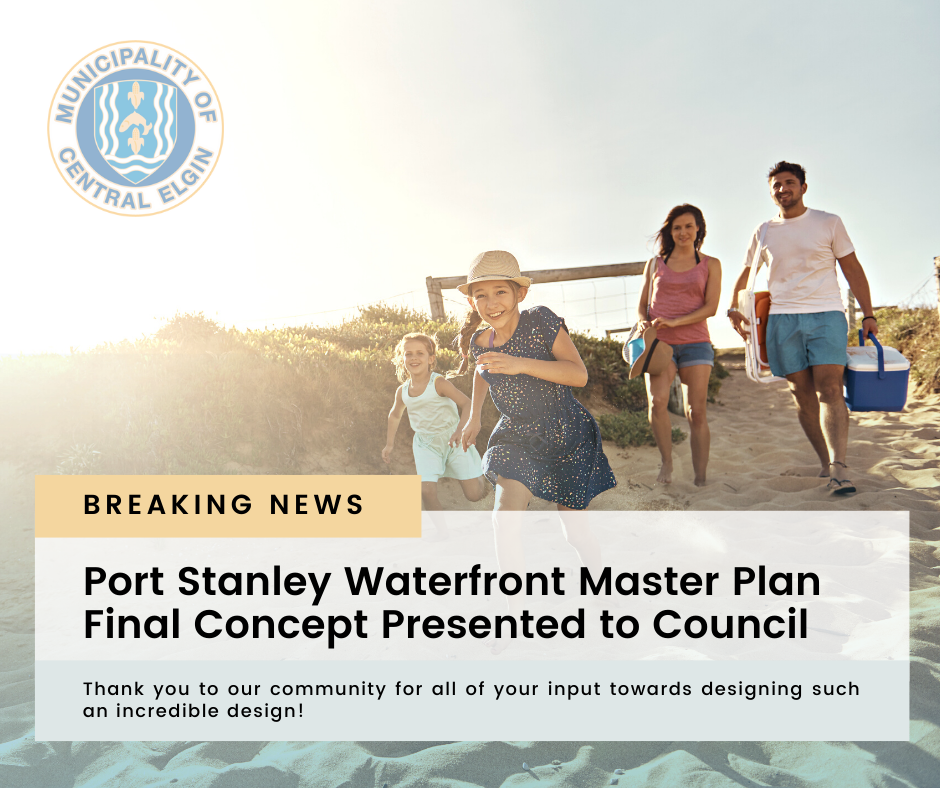 Posted on Tuesday, June 14, 2022 01:16 PM
The Port Stanley Waterfront Master Plan Final Concept was Presented to Council!

On June 13, 2022, after months of hard work and dedication by both our consultants and the public, a Final Concept was presented to Council. This report analyses the feedback we received, as well as what was created and evolved over time as a result of the community's engagement.

We are thrilled with what our community and consultants have created!

Please visit the project page on Lets Talk Central Elgin to see the the...