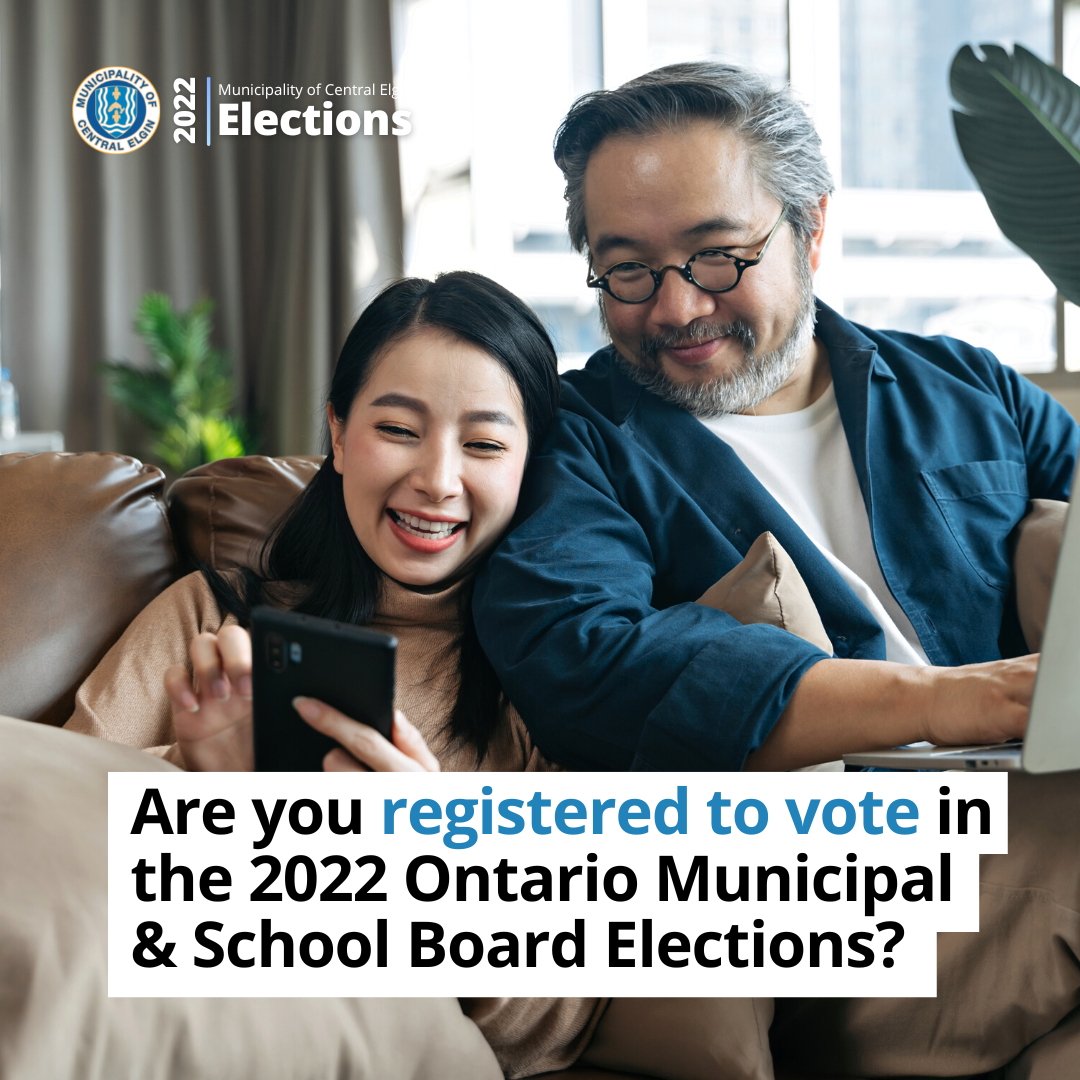 Posted on Tuesday, September 27, 2022 02:51 PM
To see if you are on the list, we've created an online tool, where you can key in your information to check, this tool also will provide you with your list of candidates as well as voting locations. Online Voter's List Lookup Tool If you are not registered to vote, or your details are incorrect, please fill our an Application to Amend Voter's List form and contact the Clerks Department to be added to the Voters List, or bring the form with you on Voting Day along with appropriate...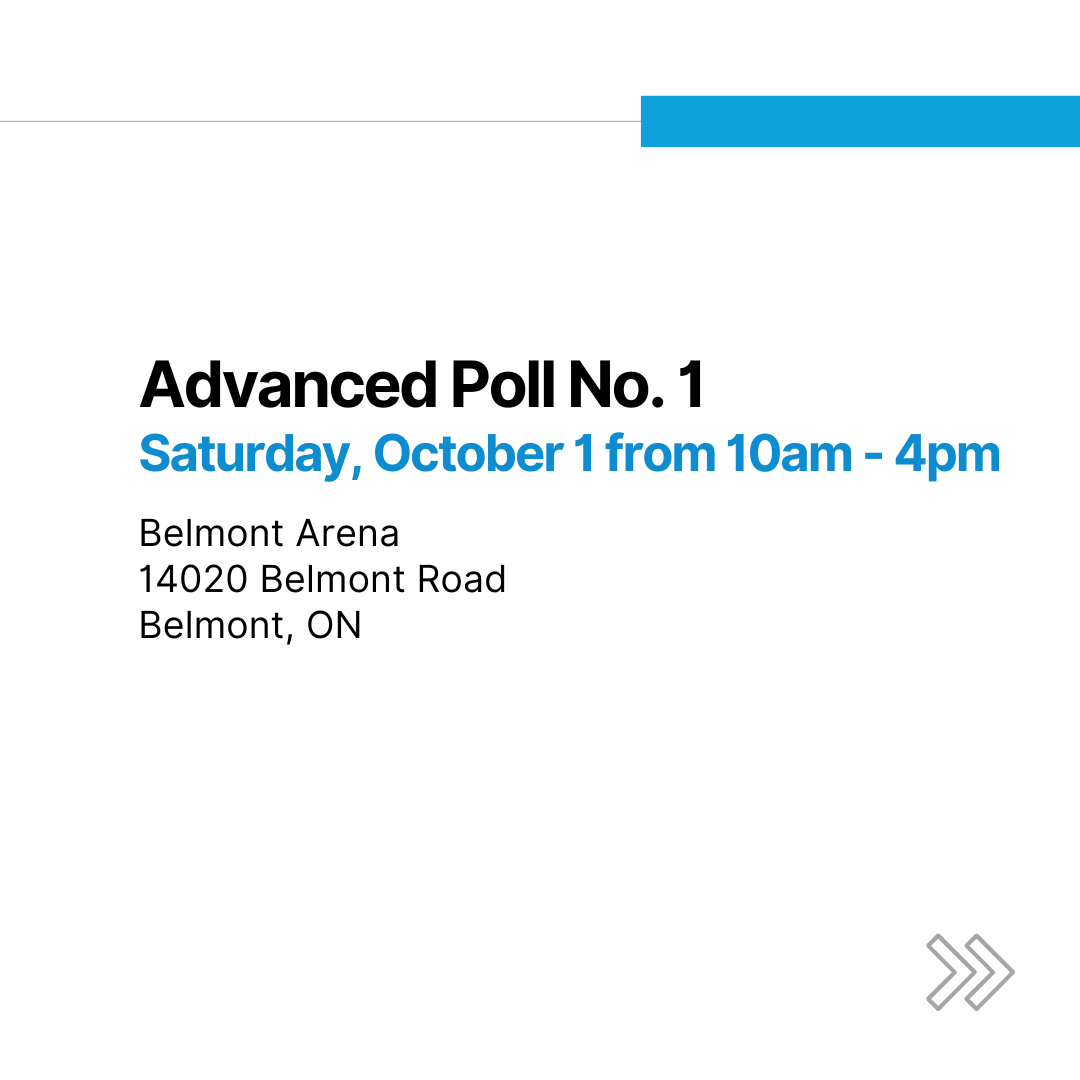 Posted on Monday, September 26, 2022 10:12 AM
The Municipal and School Board Election Day is Monday, October 24th! Did you know that voting on election day is just one of the ways you can vote? To make voting easier for all voters we have 6 advanced voting locations:
Advanced Poll No. 1 - Saturday, October 1, 2022
Belmont Arena, 14020 Belmont Road from10 am to 4 pm
Advanced Poll No. 2 - Saturday, October 8, 2022
Port Stanley Arena, 332 Carlow Road from 10 am to 4 pm
Advanced Poll No. 3 - Sunday, October 16, 2022
Masonic...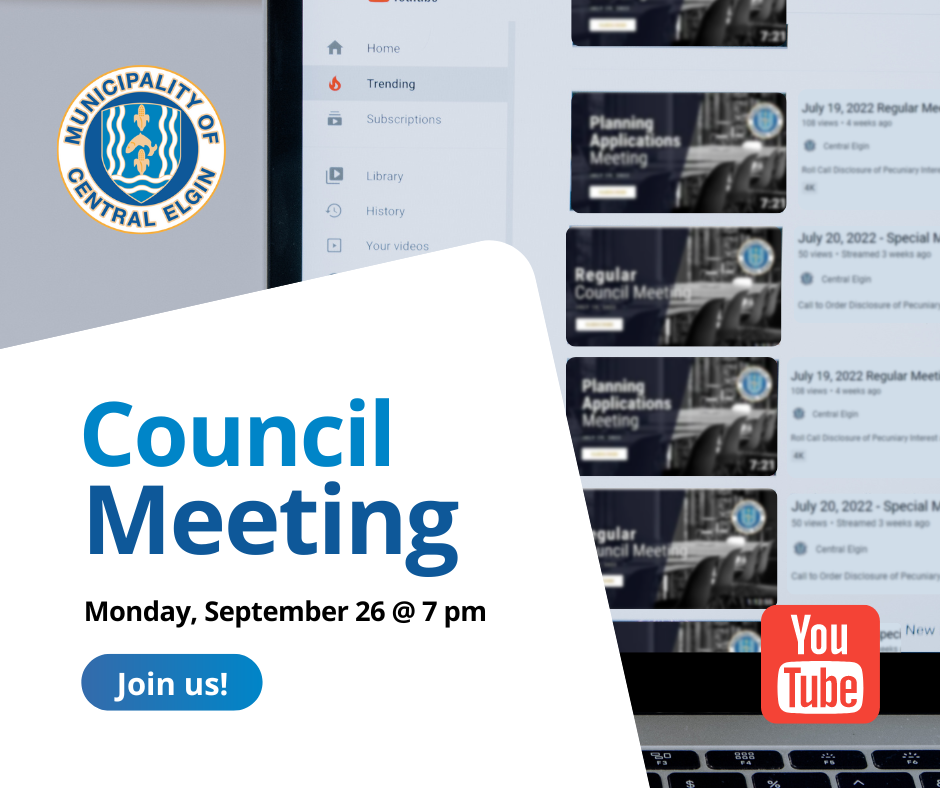 Posted on Monday, September 26, 2022 08:00 AM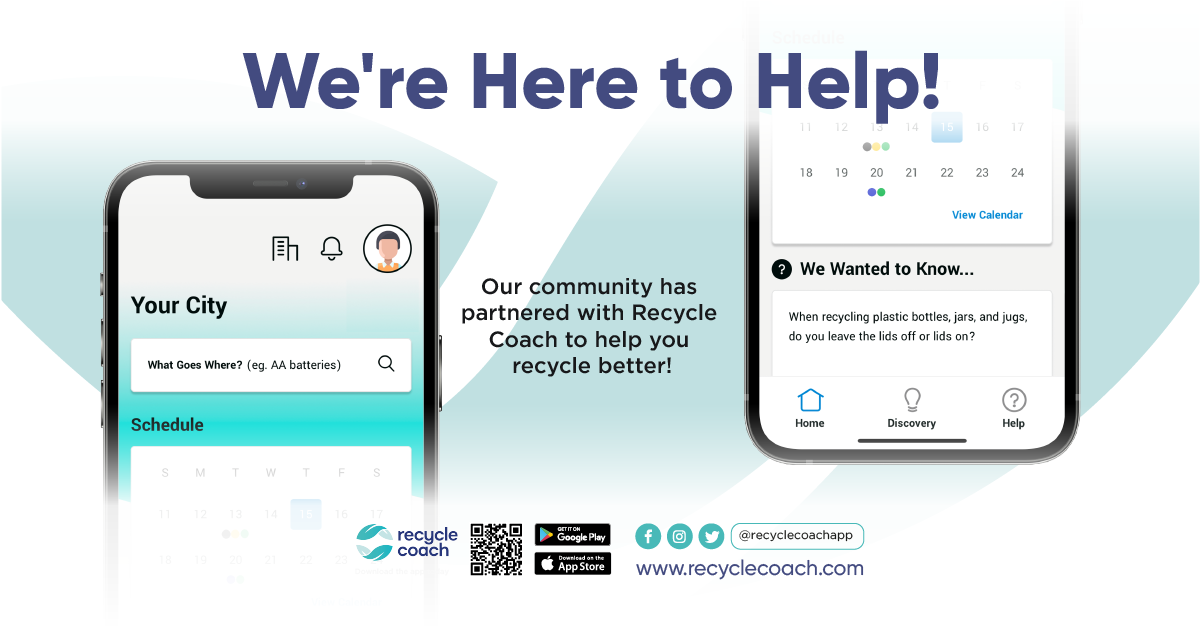 Posted on Friday, September 23, 2022 03:10 PM
Have you downloaded the Recycle Coach App yet? Take advantage of having information about garbage and recycling, what to dispose of, how to do it, when your collection day is, and more - all at your finger tips! Download the FREE Recycle Coach app today!
Posted on Thursday, September 22, 2022 03:12 PM
Please see the attached release below regarding a seasonal water quality advisory issued by our water supplier. There is a potential for the water supply to be affected in both colour and odour due to seasonal weather and lake changes. Please note the issue remains a proactive advisory only and no actions by water users are needed. Information will be updated as it becomes available/changes. Additional information about the Elgin Area Primary Water Supply System can be found here Read the full...