Posted on Tuesday, October 25, 2022 10:33 AM
Central Elgin - In October 2021 and again in October 2022, the Municipality of Central Elgin Fire Rescue Services worked with the Asset Management & Development Services Department and the Infrastructure & Community Services Department to review and evaluate the fire department's ability to continuously provide shuttled water in excess of the minimum requirement of a municipal fire hydrant as part of the Fire Underwriters Survey Superior Tanker Shuttle Certification.
On October 15, 2022,...
Posted on Tuesday, October 25, 2022 10:18 AM
Please see the below results from the 2022 Municipality of Central Elgin Election.
2022 Election Results
Office
Elected Candidate
Mayor
Andrew Sloan
Deputy Mayor Todd Noble Councillor Ward 1 Michelle Graham Councillor Ward 2 Morgaine Halpin Councillor Ward 3 Norman Watson Councillor Ward 4 David Conners Councillor Ward 5 Dave Baughman
Declaration of Election - Candidate PDF Version
2022 Detailed Election Results PDF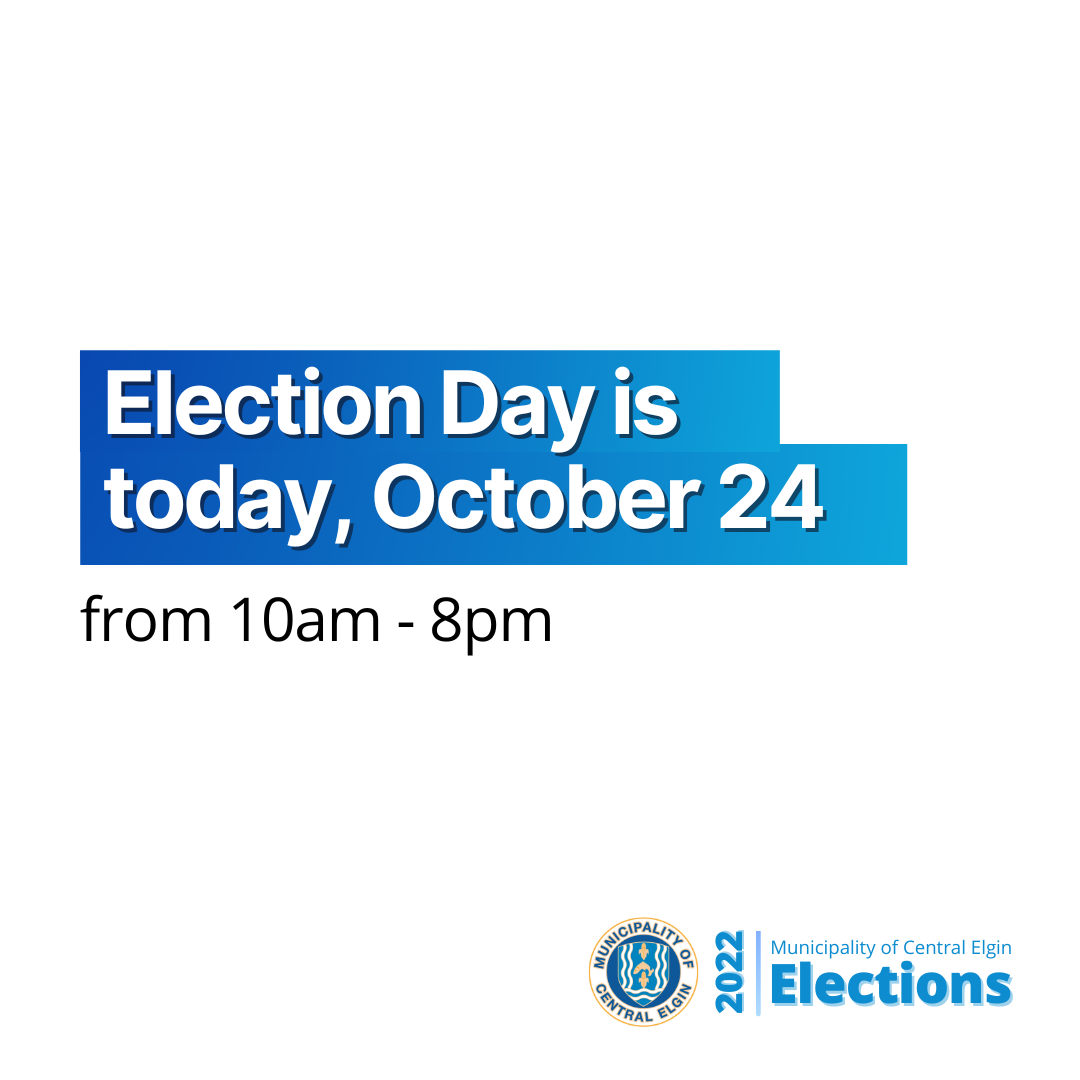 Posted on Monday, October 24, 2022 11:03 AM
Polling Stations are open from 10am to 8pm Please remember you must vote at your Wards specific voting location:
Ward 1 - Port Stanley Arena, 332 Carlow Road
Ward 2 - Masonic Centre of Elgin, 42703 Fruit Ridge Line
Ward 3 - Yarmouth Centre Fire Station, 9538 Yarmouth Centre Road
Ward 4 - Free Reformed Church, 145 St. George Street
Ward 5 - Belmont Arena, 14020 Belmont Road
Are you unsure of which ward you belong to, not to worry!
Check your Ward location here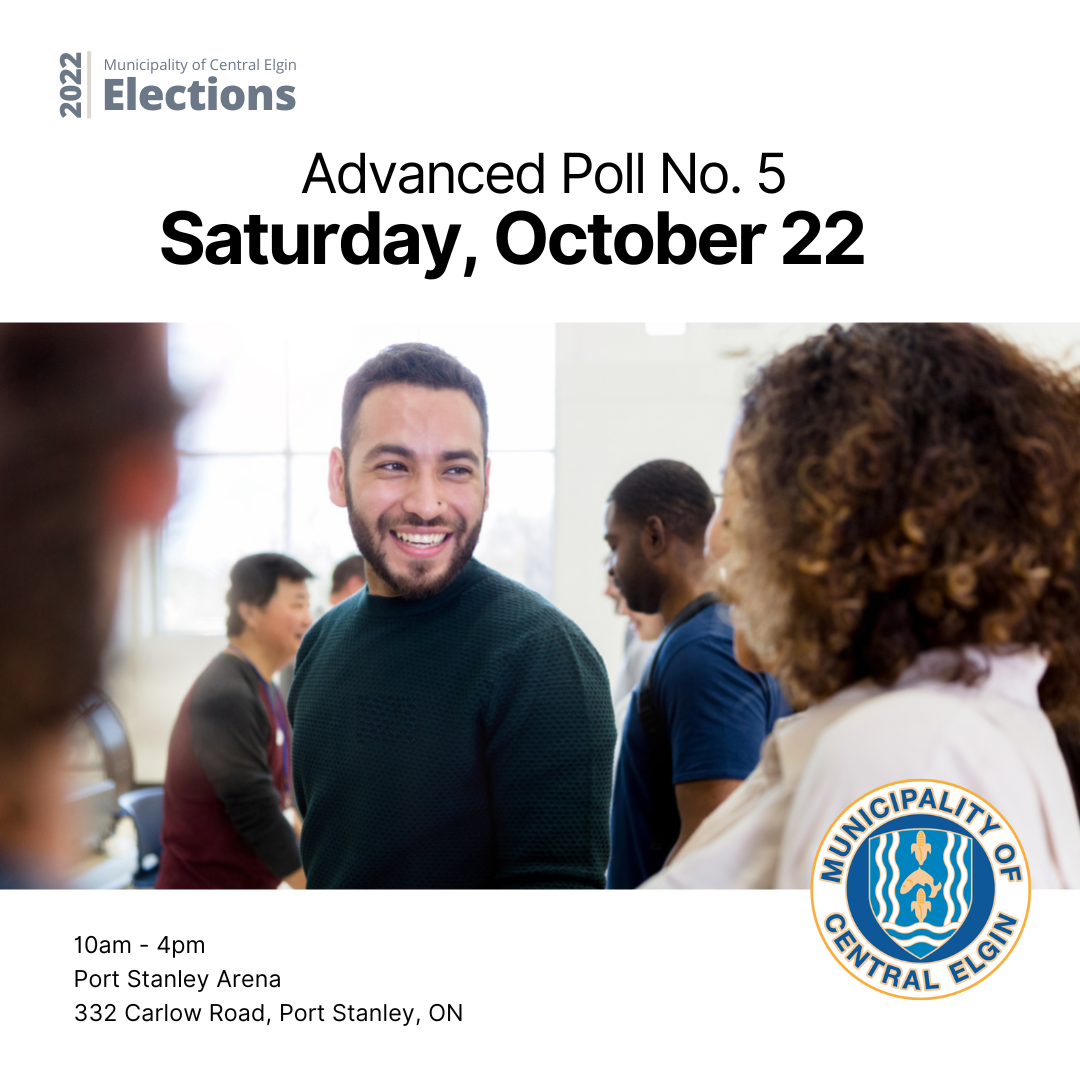 Posted on Friday, October 21, 2022 09:18 AM
Saturday October 22, will be the Municipality of Central Elgin's fifth Advanced Poll! From 10am- 4pm you can come to Port Stanley Arena, at 332 Carlow Road to vote in advance. We have one more advanced poll after this, on: Advanced Poll No. 6 - Sunday, October 23, 2022 Masonic Centre of Elgin, 42703 Fruit Ridge Line 10 am - 4 pm Instructions for Advanced Polling:
When you arrive at the voting location, you will be asked to show your photo ID and another piece of ID showing your name and...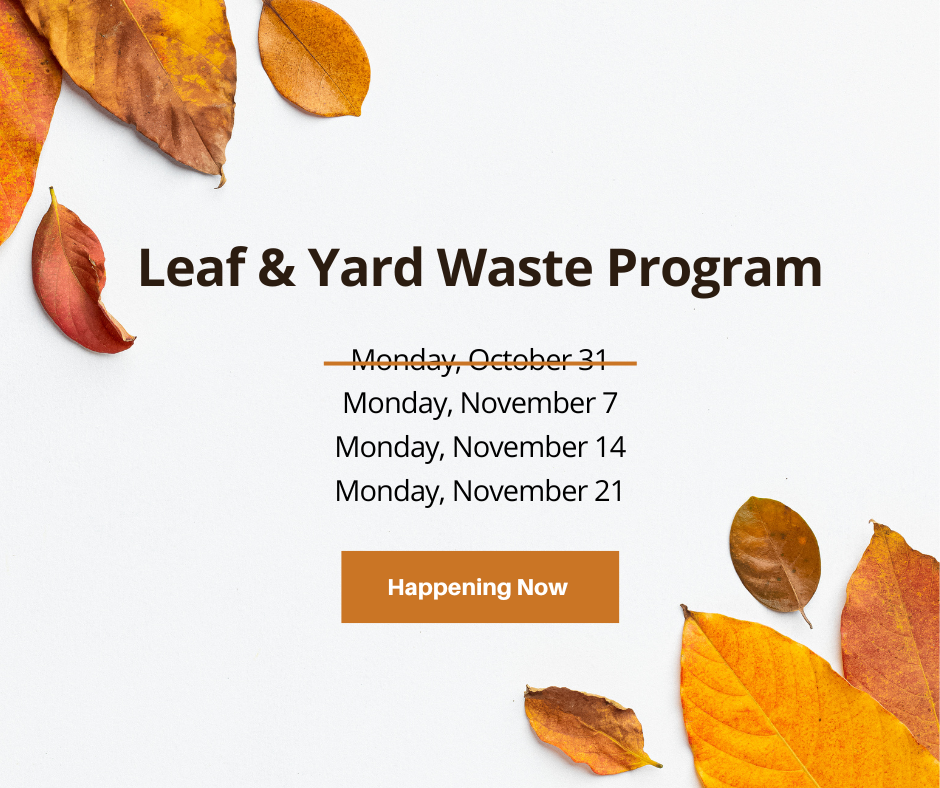 Posted on Sunday, October 16, 2022 11:59 AM
Can you guess the emoji sentence on what starts this Halloween... If you've downloaded the Recycle Coach app you may already know... Download the FREE Recycle Coach app today and take advantage of having information about garbage and recycling, what to dispose of, how to do it, when your collection day is, and more - all at your finger tips! #Halloween #leavesarefalling #emojichallenge #RecycleCoach