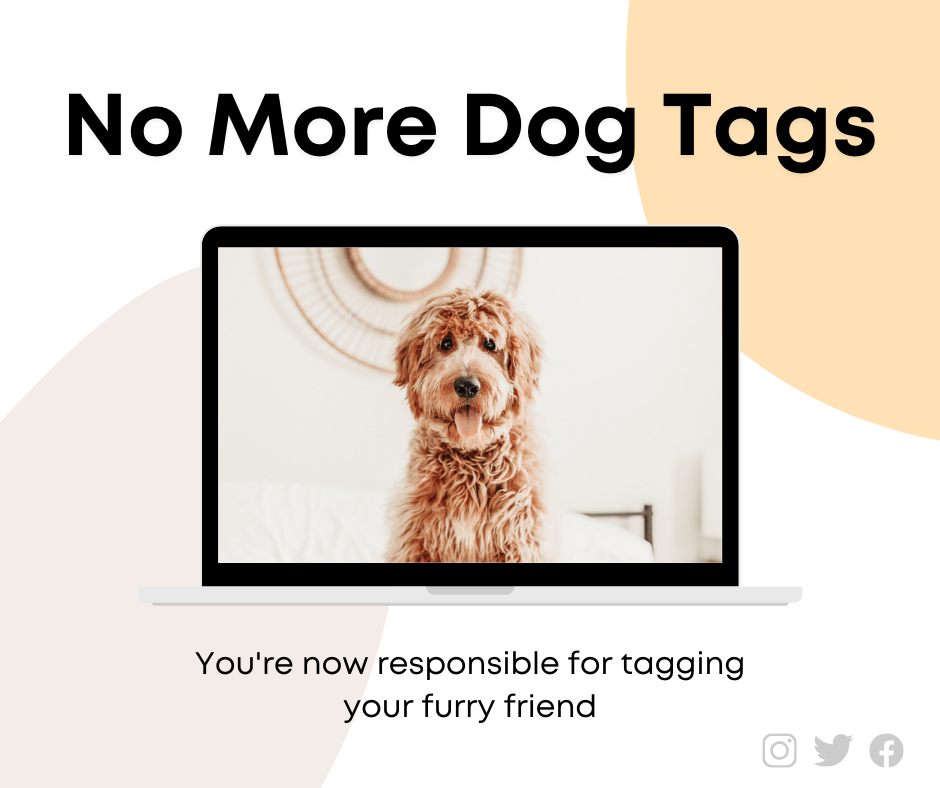 Posted on Tuesday, January 04, 2022 03:01 PM
Effective January 1, 2022, Residents are no longer required to purchase a dog tag from the Municipality of Central Elgin.
The requirement of pet owners to identify their dog will now be their responsibility. Each owner is to obtain their own tag or microchip, with owner contact information.
The identification tag must include a phone number for the owner of the dog.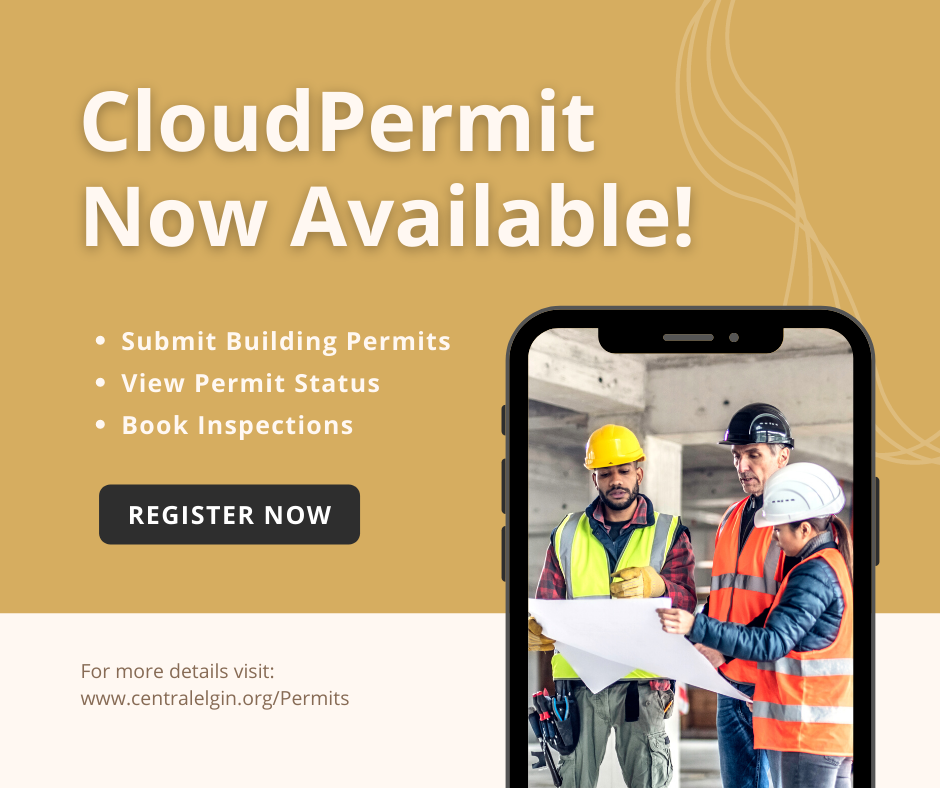 Posted on Tuesday, January 04, 2022 02:49 PM
We are pleased to offer our residents, builders and business communities CloudPermit - an online system to apply for and track your building permits!
This new system will enable the Municipality to deliver a high standard of personalized customer support for contractors and builders applying for building permits, while taking physical distancing, office closures and paperless services into consideration.
For more information please visit our website: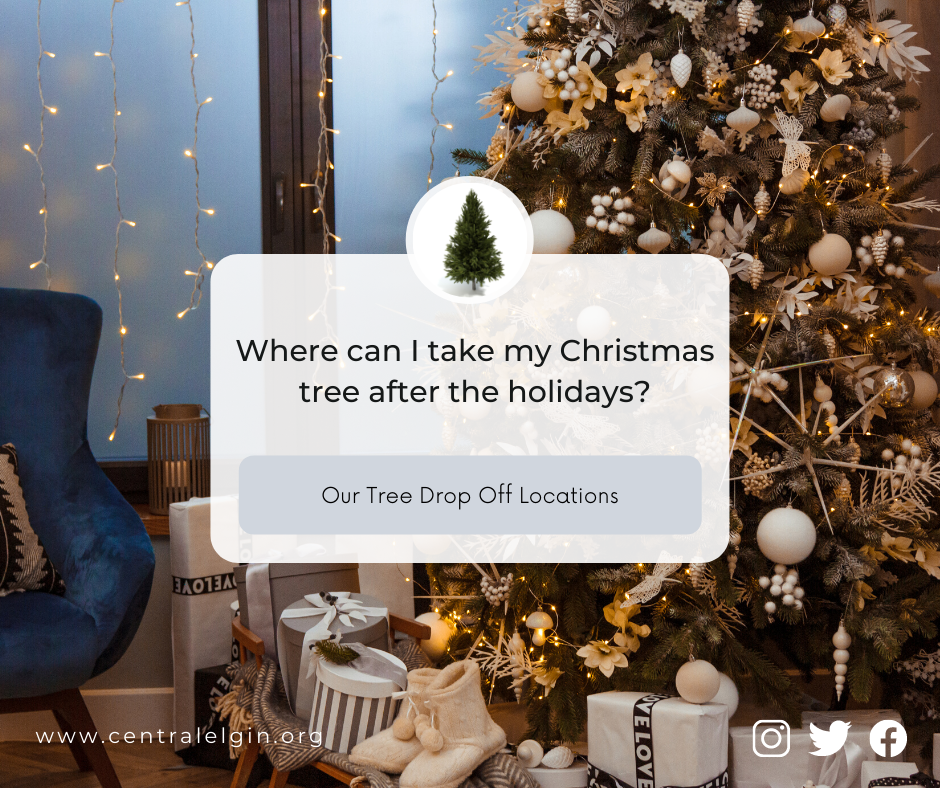 Posted on Thursday, December 23, 2021 09:29 AM
Are You On The Naughty or Nice List?
Where do old Christmas trees go after the holidays you ask? At one of our depots of course! We will be running our Christmas Tree Drop Off program again!
When:
Tuesday, January 4 to Friday, January 14
Where:
Belmont Arena (14020 Belmont Road)
Port Stanley Arena (332 Carlow Road)
White Station Building (42343 Fruit Ridge Line)
We welcome all Christmas trees!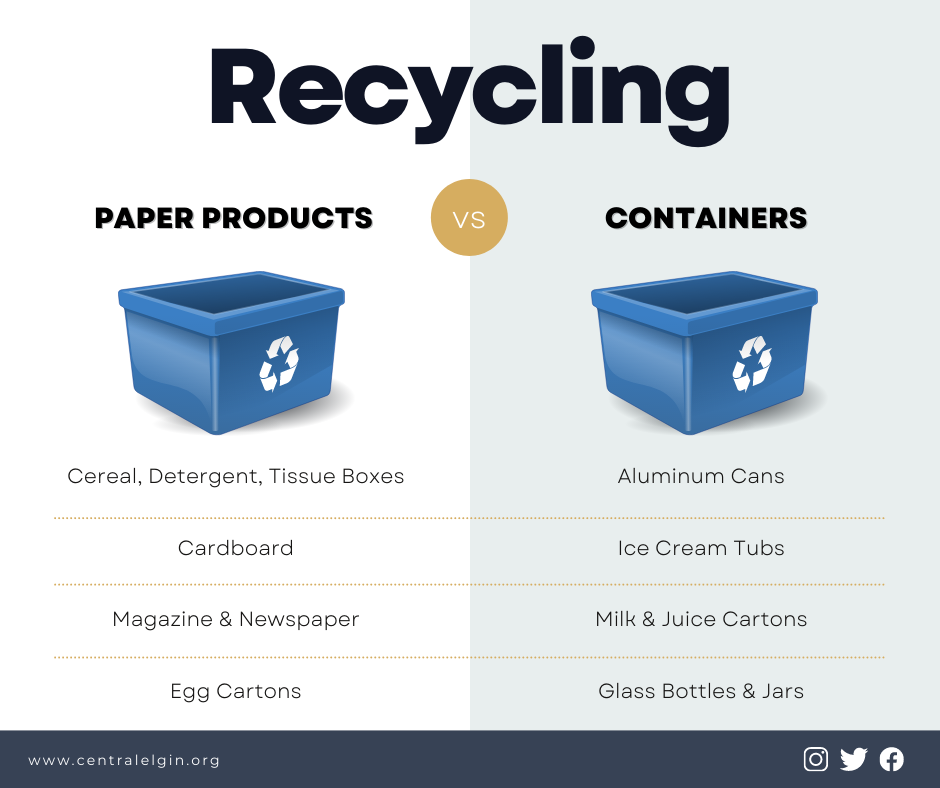 Posted on Monday, December 20, 2021 03:10 PM
The Municipality uses a dual stream recycling program.
This means we keep the fiber components (paper products and cardboard) separate from containers (plastics, aluminum, etc.).
Please remember to sort materials appropriately.

For more information please visit the Recycling page.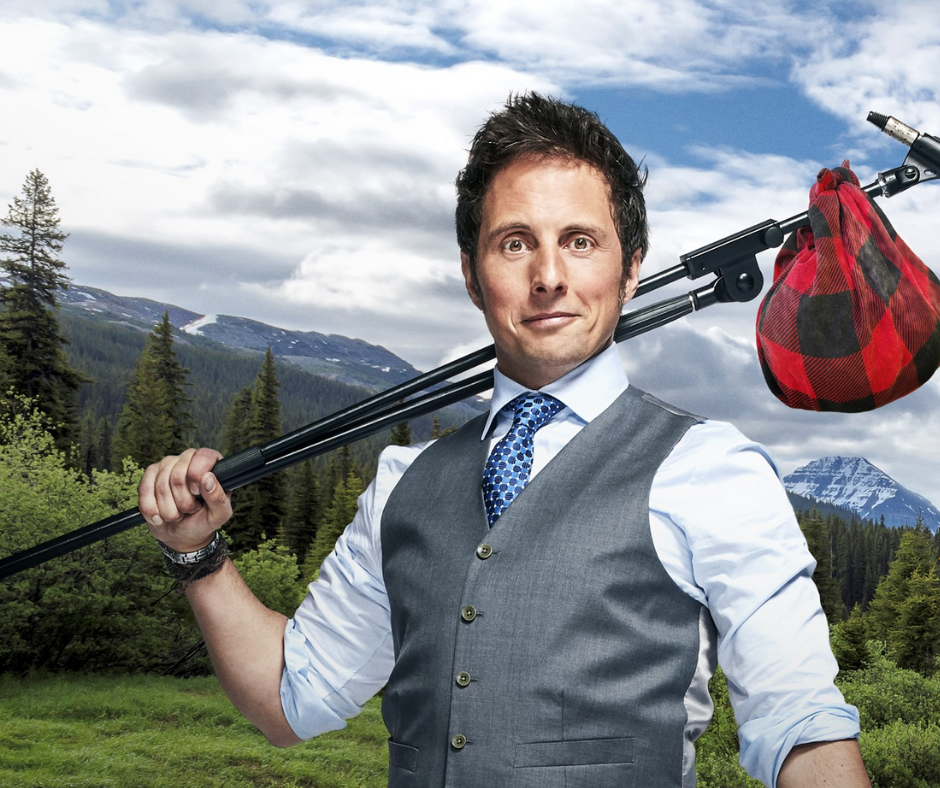 Posted on Monday, December 20, 2021 09:06 AM
CBC Still Standing Episode Featuring Port Stanley Will Air in January 2022
CBC Still Standing star Jonny Harris' tribute to Port Stanley will air on January 12, 2022, at 8 p.m. Season 7, Episode 2 of the CBC original series features interviews and images "toasting" local culture and history.
For more information please visit the North Shore Beacon!
#StillStanding #PortStanley